An elderly former reality television host who's famed for the catchphrase "you're fired!" and now sits in the president's chair flew into another tantrum this week. Unsure whether to poop or order McDonald's or what, he blinked and then said: "you're fired!" And then he retired to the presidential bedroom for soda and DVD re-runs of the Apprentice to practice "you're fired!" because fired rhymes with hired, so presidents have work to do.

After the president fired Secretary of State Rex Tillerson via tweet this week in a storm of high-level firings and resignations and forced departures (heavier than normal), the Department of Justice has fired FBI deputy director Andrew McCabe–a witness in Robert Mueller's probe–just 24 hours before he was set to retire. McCabe stated on Friday night that the move was to discredit his integrity, which has been the Republicans' general strategy to shut down the investigation.
The Washington Post notes that the McCabe firing will likely cost McCabe a good chunk of his retirement benefits, which Trump has apparently wanted since December, when he tweeted: "FBI Deputy Director Andrew McCabe is racing the clock to retire with full benefits. 90 days to go?!!!"

On Friday night, Trump tweeted gleefully about the departure:
Andrew McCabe FIRED, a great day for the hard working men and women of the FBI - A great day for Democracy. Sanctimonious James Comey was his boss and made McCabe look like a choirboy. He knew all about the lies and corruption going on at the highest levels of the FBI!
G/O Media may get a commission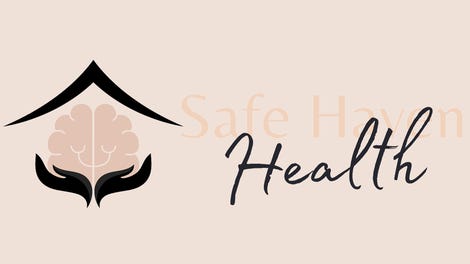 Addiction counseling
Safe Haven Health
Trump's lawyer John Dowd has now called on Deputy Attorney General Rod Rosenstein to shut down the Russia probe altogether, in a statement to the Daily Beast:
I pray that Acting Attorney General Rosenstein will follow the brilliant and courageous example of the FBI Office of Professional Responsibility and Attorney General Jeff Sessions and bring an end to alleged Russia Collusion investigation manufactured by McCabe's boss James Comey based upon a fraudulent and corrupt Dossier.
Dowd told the Beast at first that he was speaking in an official capacity for Trump "as his counsel." Then in a follow-up email that he was speaking for himself.
In keeping with the tone of the freak outbursts, Dowd included in his email an annotated passage from Tennessee Williams's Cat on a Hot Tin Roof:

"What's that smell in this room[Bureau}? Didn't you notice it, Brick [Jim]? Didn't you notice a powerful and obnoxious odor of mendacity in this room[Bureau}?... There ain't nothin' more powerful than the odor of mendacity[corruption]... You can smell it. It smells like death." Tennessee Williams- Cat on a Hot Tin Roof
Separately, chief of staff John Kelly reportedly told journalists that Tillerson was on the toilet when he informed him that he was getting fired.
This is getting weird.
The Tillerson ouster also potentially cushions Trump. The New Yorker noted this week that Tillerson's replacement, former CIA Director Mike Pompeo, had falsely announced in October that the intelligence community had concluded that Russian meddling did not impact election results. This week, Vanity Fair had reported that Trump might also be considering ousting Attorney General Jeff Sessions and replacing him with EPA Administrator Scott Pruitt, who, unlike Sessions, would not be recused from the Russia probe and therefore able to oversee the investigation.
Trump is now tweeting that there's nothing to see here:
Former CIA Director John O. Brennan has tweeted that Trump will end up in his "rightful place" in the "dustbin of history."