Prior to this week, Eva Amurri was frankly best known in the following order: as Susan Sarandon's daughter, as an actress in her own right, and as the founder of the lifestyle/parenting website Happily Eva After. But with a simple blog post, she's now put herself on the map as a mommy blogger du jour.
I mean.
Sorry, I'm getting ahead of myself. Let's start at the beginning. Happily Eva After is a site where Amurri seeks to explore the following question: "How do we balance motherhood (a whole world in itself), our marriages, work, friendships, and our own personal hobbies or interests?" On it, she does what lifestyle bloggers do: posts photos of her beautiful LA home and the food she makes and the outfits she wears; write stories about raising her daughter; put up interviews with people like Mia Hamm, and the answers to questions from readers seeking advice.
On Monday, Amurri posted a blog called "Nannygate 2.0." Those who are not regular readers of Happily Eva After will be surprised to learn that Amurri was not, in fact, referencing (at least completely) Jennifer Garner and Ben Affleck's dramatic split with that headline, but referencing Eva Amurri having to fire the second caretaker after firing one just a few weeks earlier for reasons she did not entirely elaborate on. In that original post, entitled "When Sh*t Hits the Fan," Amurri wrote that though their former caretaker "had many great qualities," things shifted suddenly.
But within one afternoon, completely unexpectedly, I got a feeling from her that set off my Mama Alarm Bells and made me realize that I could no longer welcome her in our home.

For everyone's sake, I'm not going to get in to the details. They aren't really important. Of course there had been little things here and there that weren't perfect (as there are in any relationship) but nothing like what happened that afternoon. The gist is that I caught her being untruthful with me in a major way.
G/O Media may get a commission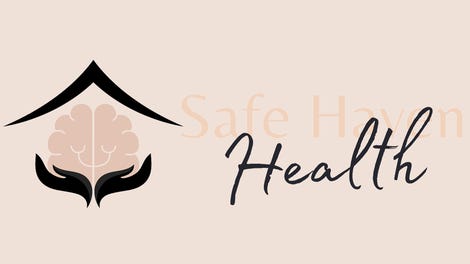 Addiction counseling
Safe Haven Health
Things were rough for Amurri, who was worried about how her daughter Marlowe would respond to losing her babysitter. She got through it by rallying her "Troops," which consists of friends and family—Mom, aka Susan Sarandon, specifically gets a shoutout.
Flash-forward to last week, when Amurri learned that her husband had fired their second nanny, but for much more explicit and controversial reasons: she sexted him.
Amurri's husband is Kyle Martino, a former soccer player turned TV sports analyst for NBC sports. In the latest post on her site, Amurri tells the "really trashy" story blow-by-blow. There's good reason it has captured a lot of eyes, and Amurri's descriptive tendencies are just as important as the actual content of the story. She starts off by saying:
If you follow Happily Eva After, you know that I am a full-time Blogger who works around the clock running this startup business, and that my husband works for NBC Sports and is almost always on the road for work.
She goes to explain that this particular week it was she who was away for work, feeling happy to get some time away from her "Mommy responsibilities," which meant Martino was at home with their daughter, relying on their new babysitter for support. That's when he got this text message from said sitter.
"OMG. Girl, did I mention to you how hot and sex my Boss is. I would love to fuck his brains out ha haah. Too bad he seems not to like thick Latin women with lots to hold on to LOL."
In Amurri's telling, Martino is extremely put off by this message, more so when he arrives home shortly after to see the babysitter "peeking out of the curtains OF OUR BEDROOM WINDOW."
Editorializes Amurri:
(Now at this point in Kyle's story, the part of me who is the teenager who came of age in Brooklyn started bubbling up– and my hands started itching to take my earrings out and hold them while I got CRAZY. But thankfully in reality I was just a tired Mom in an Uber with my drapey cardigan tied around my waist– and so I held it together. Barely. )
The rest of the tale covers Martino confronting the nanny—who speaks to him "in a low and sultry voice"—and firing her. Other highlights that explain why Amurri has captured so much swift attention:
Amurri calling her husband a "LEGEND" in all caps for recording his conversation with their former babysitter, and thanking "Voicenotes on the iPhone... for creating the single most captivating piece of entertainment that my girlfriends and I have ever passed around a kitchen table."
Amurri expressing her frustration (and sadness for the woman) over the situation, especially given how well they pay her: "How dare this person, who we were paying very generously to care for our young daughter– how dare she use her time with my child, in my HOME, to plot out a way to screw my husband and screw up my family! It was beyond psychotic."
Amurri acknowledging that this stuff happens in the "tabloids all the time."
She concludes the post by explaining how the family got through it—rallying yet again—but the responses to the post have been swift, and not entirely flattering. Accusations of racism at Amurri for stereotyping her Latina nanny have flown around, as well as criticism that she's wealthy and shouldn't be complaining about not having childcare. Thus far, Amurri has only responded to the latter.
Martino, for his part, has expressed his support by retweeting her tweet about the blog post.
Prior to this post, Happily Eva After—which was founded in June—was best known for posts (some of which were cross-posted to People's Celebrity Babies vertical) on things as mundane as Amurri's daughter's day-to-day activities to as serious as the miscarriage the couple suffered last year. But with this latest piece (which has considerably more comments than the average post), she has managed to combine two of the most aggressively talked about topics on the web: celebrities and parenting. And as she's recently expanded into starting her own YouTube channel, the future of her brand looks exceptionally bright.
---
Contact the author at dries@jezebel.com.