Ethan Hawke's wife Ryan Shawhughes recently gave birth to a little girl named Indiana, US Weekly reports.
This is the second child for the couple, and the fourth for Hawke, as he had two children from his previous marriage to Uma Thurman.
No word yet on the child's ability to effectively brood but it is assumed to be very great indeed.
Jennifer Lopez apparently is not "sitting around crying" after her split from Marc Anthony. Odd.
"For her, it's back to business," the source says. "She is all about her career. She's excited to move on."
G/O Media may get a commission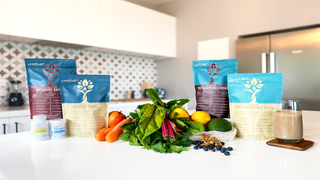 "We really just kind of looked at each other. It just felt good. I just liked looking at her. And I didn't want to blow it by saying anything. Also I really wanted to kiss so I asked the movie's director Nick if I could do it in the elevator scene before I smash a guy's head in." —Ryan Gosling on working alongside Carey Mulligan. [DigitalSpy]