Even celebrities can't resist goofing around behind a reporter's back during a broadcast. On Friday, PIX11's Mario Diaz was in Midtown in New York City reporting on Shia LaBeouf's arrest, when a woman in a large Pharrell-style hat appeared and started doing some run-of-the-mill live TV antics. She walked back and forth behind him making funny faces and then she grabbed him, trying to kiss him. Before I say anything else, that dude was on his guard for sure—he pushed the crazy lady away before she got anywhere, but she still puckered up and made a kiss noise.
But it turns out, that was no ordinary annoying citizen—it was Erykah Badu.
After the internet mildly exploded, Badu reached out and apologized to Diaz on Twitter, and the two bantered a bit:
(Those are the lyrics to Prince's song "Kiss.")
G/O Media may get a commission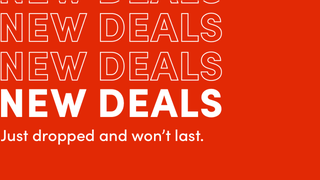 Up to 70% off
Wayfair - Cyber Week Deals
Before someone goes to town on the sexist double standard of people getting pissed when women TV anchors getting harassed but everyone laughs when a dude gets harassed, can we just enjoy this one? I mean, everything is cool between them now. Meh, doesn't hurt to ask, right?
(h/t Gothamist)