Last fall, writer Ernest Baker was arraigned on charges of assault, menacing and harassment of his ex-girlfriend Lauren Nostro, now the music news editor at annotating platform Genius. Baker's arrest was a bit of a fall from grace, one that he said in a very long series of tweets Monday he's climbed out of, as the charges against him have been dismissed.

Ana Gasteyer Satirizes the Girl Boss in 'American Auto'
A few hours after announcing the release of a novel that appears to be very loosely based on his own life, and self-published via Amazon's CreateSpace Independent Publishing Platform, Baker (who, like Nostro, is acquaintances with several Jezebel staffers; Baker has also been edited at The Hairpin by Jezebel editor-in-chief Emma Carmichael) sent out a lengthy series of tweets saying the charges against him were dismissed in late June because Nostro asked the District Attorney to drop them. In the tweets, he also accused Nostro of numerous other highly serious claims: lying and trying to get "revenge" on him, raping him and assaulting him. After threatening to release the "proof" of his claims, Baker followed up by tweeting videos—"i'd always start recording because i knew i'd need it one day, black person survival instincts"—and screenshots of text messages he and Nostro had allegedly sent to one another.
The original lengthy tweets Baker sent back in December—in which he declared his innocence and suggested that the claims against him were racially motivated—were deleted at some point after the fact.
G/O Media may get a commission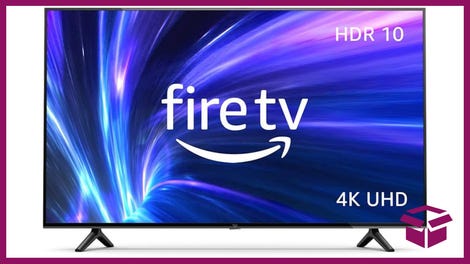 42% Off
Amazon Fire TV 50" 4K Smart TV
At press time, Baker had sent over 50 tweets and was still tweeting, going as far as to suggest that Jezebel had somehow misrepresented the police report Nostro filed.
Reached by phone, Nostro would say only that the case was settled privately and that the charges against Baker have indeed been dismissed. Also reached by phone, Baker's lawyer said she had no comment on the case but noted that it was dismissed and sealed. Baker did not return a request for comment by publication. Update: In an email, Baker wrote, "I have a lot more to say. Please continue to update your post."

Baker's book, Black American Psycho, appears to be such a loosely fictionalized account of his version of his life as to barely be considered fiction (a "disclaimer" at the front of the book states that "any resemblance to actual persons...or actual events is purely coincidental"). The blurb reads:
Arthur Simon is an ambitious young man struggling with hedonistic tendencies that threaten to derail his promising career as a music writer in New York City. His girlfriend is an alcoholic who taunts and belittles him as much as she tries to revive their dying connection. His peers are transplants from the Midwest who worship and idolize him as much as they wish for his downfall. With an appetite for cocaine as voracious as his hunger for success, Arthur Simon hurdles past all warning signs towards the collapse of everything he's worked for, at the exact moment it seems his dreams are coming true.
---
Image via Ernest Baker/Instagram.