On Thursday, President Obama hosted a Town Hall meeting on race relations in Washington D.C. that aired on ABC, with guests affected by police violence in the United States. That included police officers and the families of Alton Sterling and Eric Garner. Garner's daughter, Erica, was not happy with how it went.
It started off okay:
But Erica Garner apparently sat through the meeting expecting to have a moment to ask a question about her father's case, and that moment never came. People reports that as things came to a close, Erica was forced to stand and yell for attention:
"I was railroaded! I was railroaded by ABC on the two-year anniversary of my father's death!" Erica was heard yelling immediately after the meeting. "That's what I have to do? A black person has to yell to be heard?"

White House Press Secretary Josh Earnest later confirmed that Erica was able to speak with Obama. "After the ABC-hosted town hall that was taped this afternoon, the President had a brief opportunity to visit with Erica Garner who was upset that she didn't get called on to ask a question," Earnest said in a statement.
G/O Media may get a commission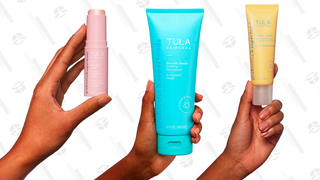 Erica tweeted about the meeting, which included Black Lives Matter activist Patrisse Cullors, expressing her frustration with feeling manipulated:
She later described her actions as a one person walk-out in a video, and her regret that "black people have to act belligerent" to be heard. You can also see Obama attempting to make diplomatically handle the situation:
Image via Getty.