Prior to his appointment, William Bradford, the head of Energy Department's Office of Indian Energy, was eager to share his opinions on everything from race to gender, ethnicity, and former President Barack Obama on his now-deleted Twitter.

The Washington Post reports that Bradford's Twitter account was a repository of what's, by now, the standard lingo of the American government. In the tweets, Bradford referred to President Obama as a "Kenyan creampuff," and the "Tehran candidate," and rhetorically asked if a "military coup" was a solution to force Obama out of office. In other tweets, he defended the internment of Japanese Americans during World War II, called former Fox News anchor Megyn Kelly "MegOBgyn Kelly," and shared his obvious opinions about women in combat.
In an email to the Post, Bradford apologized for his Twitter commentary, calling it "disrespectful and offensive." "These comments are inexcusable and I do not stand by them. Now, as a public servant, I hold myself to a higher standard, and I will work every day to better the lives of all Americans," he told the paper.
In his position in the Department of Energy, Bradford oversees funding for energy initiatives in Native American and Alaska Native communities. Prior to his appointment, Bradford was the attorney for the Chiricahua Apache Nation but his job history is filled with controversy and a string of resignations under contentious circumstances. The Post notes that Bradford resigned from an appointment at West Point in 2015 after authoring a paper about Muslims. The content of the paper seems unsurprisingly similar to the ideology that informed his Twitter opinions. In the paper, Bradford argued:
[the] United States should threaten to destroy Muslim holy sites in war even if it means great destruction, innumerable enemy casualties, and civilian collateral damage."

Bradford also called for legal scholars "sympathetic to Islamist aims" to be imprisoned or "attacked." He dubbed such academics "critical law of armed conflict academy," or CLOACA, which is also a term for the orifice out of which some animals defecate. He suggested journalists with whom such scholars speak could also be targeted.
G/O Media may get a commission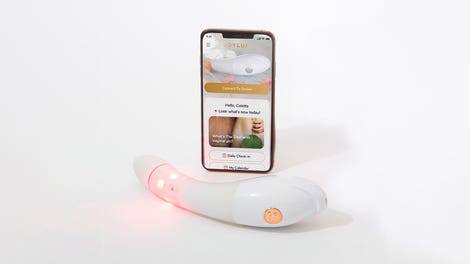 $50 Off
Joylux vFit Gold Device
In short, Bradford, whose appointment by the White House did not require Senate confirmation, is the ideal Trump appointee: he has adopted the lingo of the White House, an empty rhetoric that perceives itself as brave in its critique but is little more than a recitation of the lazy cruelty that defines the Trump linguistic. It's a mimicry of nothingness, a claim of a past that never existed—one where gender and race were legible—and though it's a language that's now familiar, reiterated on the President's social media accounts, it's convergence with power remains newsworthy.