Two employees at the National Institutes of Health have forwarded Jezebel emails that appear to show the newly instated head of the Department of Health and Human Services, Dr. Tom Price, sending what they call "propaganda" for the controversial Republican healthcare replacement bill.

A series of weekly recap emails sent to HHS staff within the past two weeks read like press briefings, containing short summaries of Price's media appearances with links to TV and radio interviews. A significant portion of the content from Monday's email blast was devoted to highlighting the controversial new American Health Care Act. And an email sent to HHS staff on Monday by Price, for example, included links to several Fox News interviews about the proposed Act and noted that "it will improve healthcare for all Americans."
According to one NIH staff member, the content of the emails are not "terribly exciting," but are "just somewhat egregious that our ostensible boss is suggesting that we spend time to read about his day to day and watch all of the fluff interviews that he gives." The employee continued:

"It's frustrating to see him parrot all of this administration bullshit, both to the public in these interviews, and then directly to us as well, as if we couldn't recognize it for the propaganda that it is. He's sent out two emails so far (one per week), and so if the trend holds, I assume we'll keep getting them. I'll be very interested to see how they continue to try to spin the AHCA as being 'patient focused' as it continues to draw greater scrutiny."
G/O Media may get a commission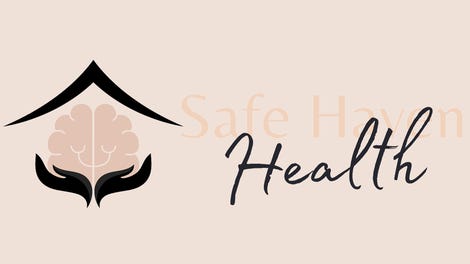 Addiction counseling
Safe Haven Health
The employee, who has worked at NIH during the Obama Administration, said that Price's emails are a departure from those sent by former Secretary Sylvia Burwell's. The employee forwarded Jezebel five emails sent by Burwell, which reminded HHS staff of ethics compliance training, encouraged staff health and research initiatives, and addressed budget cut concerns. "Secretary Burwell's emails were not overtly politicized," he wrote. "While they would mention President Obama's policies in passing, they certainly never cited TV appearances and interviews like Price does. Price just comes across as pandering."
"Former HHS secretaries, from my understanding, did not do this in years and administrations past," another NIH employee told Jezebel via email.
"We're HHS employees. It's our job to be considerate of how legislation and how research may impact the public. And when our secretary—our leader, basically—is hawking this healthcare act when we know it has potentially detrimental impact for a lot of people," she explained to Jezebel over the phone. "It's really suspicious and it's making people feel really uncomfortable."

Both employees requested anonymity.
The AHCA, unveiled on March 6, has faced major criticism from both Republicans and Democrats. The plan will defund Planned Parenthood, enable insurance companies to charge higher rates for those who have a lapse in health coverage, slash subsidies for low-income people while lowering taxes for the wealthy, and will effectively freeze Medicaid enrollment. According to the Congressional Budget Office, if enacted, an estimated 52 million Americans will be uninsured by 2026—compared to 28 million under the Affordable Care Act—and low-income, elderly Americans will face a significant spike in premiums.
Price, a former Congressman and orthopedic surgeon from Georgia, is an ultra right-wing conservative who called for the repeal of the Affordable Care Act, supports privatizing Medicare and limiting Medicaid spending, opposes access to contraception and abortion, and believes public health issues like immunization should be decided at the state level. He oversees the Department of Health and Human Services, which has 11 operating divisions that are responsible for "protecting the health of all Americans and providing essential human services," according to the website's overview. The NIH is the government's primary biomedical and health research facility.
Price did not respond to Jezebel's request for comment.
On Thursday, the Trump Administration proposed cutting NIH's 2018 budget by $6 billion, or nearly 20 percent. The proposed cuts are sure to add to the fear and uncertainty NIH employees are already feeling in what the source described over the phone as a climate of "anti-intellectualism" that has evidently decreased morale.
According to a document forwarded by one of the employees, after a recent internal survey requesting input for speech topics was sent out, fellows listed "money, trump, sanity," and "Trump and his incoming administration" among their major career concerns. One respondent asked, "How do we survive in an era where evidence means nothing?" And, when asked whether science is still a field worth pursuing, one respondent wrote that "It is becoming more unclear at this point."
Their concerns echo those that have come up in other science agencies under Trump, who has called climate change a hoax created by the Chinese. "There's a real sense of dread. We've gone into full cash saving mode thinking [they] may not have a job by the end of the year," one EPA employee told Jalopnik in January. In November, a CDC employee told Deadspin, "As a science-based organization, the election of DJT, who clearly knows very little about anything associated with the board and dynamic field of science, scares many of us."
"The leadership at NIH is failing," said the source who spoke to Jezebel over the phone. "They haven't tried to reassure us, they haven't tried to boost morale, they haven't tried anything."
"People are scared. People worried," the source continued. "People are unsure about what's going to happen next."