The second half of Empire's second season has already featured an endless series of ludicrous events, including baby boss Hakeem Lyon becoming CEO of Empire Records, a murder/suicide, and now an unexpected proposal.
Perhaps the most surprising turn of events so far is the evolution of the once immature "Drip Drop"-singing youngest son Hakeem, who's about to (probably not) be a husband. After all, he has free emotional reign now that his older side chick Camilla (Naomi Campbell) is gone for good, after having poisoned her business parter/lover Mimi (Marisa Tomei) and overdosed on pills in a suicide provoked by Lucious in last week's episode. A beautiful, Shakespearean moment.
This gives Hakeem time to focus on Laura (aka Guadalupe, to Cookie), the new girl from his terrible girl group whose virginity he took. Unfortunately, there's tension between her and his ex-girlfriend Tiana, who has an Aretha moment and tells Laura to stay in her place as the opening act while they're touring together. Hakeem is destined to be trapped in these love triangles.
Because Hakeem seems like total husband material—and since he's met Laura's family and thinks they're great—he's ready to propose. He leaves Cookie's birthday party and finds Laura after a concert.
"Everybody's at each other's throats," Hakeem says of the Lyons. "I don't wanna be like that. I wanna build my own family as beautiful as yours."
G/O Media may get a commission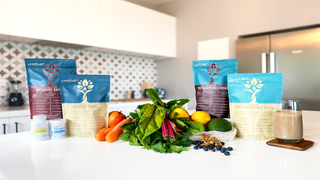 Outside in front of a screaming crowd, he gets down on one knee and whips out a ring. She says yes!
The scene ends with Tiana staring at the couple from the sidelines with a mixture of envy and acceptance. This storyline will eventually end with Laura in tears and probably dead after Hakeem dumps her for another singer, or Anika, who may be pregnant with his baby.