Emmy Rossum, who's reportedly renegotiating her salary leading up to Season 8 of Shameless, is demanding to get paid on par with her co-star William H. Macy.
Ana Gasteyer Satirizes the Girl Boss in 'American Auto'
The Hollywood Reporter reports via sources (consider who might benefit from publicizing this battle) that Rossum "is taking the position she should be paid more per-episode than Macy makes after years of earning much less than her Emmy-nominated co-star." The show's status is apparently on hold during the salary stalemate.

Macy is no doubt receiving sweet compensation for his role as the ensemble show's derelict, deadbeat dad addict; over the years, he's earned various Emmy and Golden Globe noms and won a SAG. Despite Rossum's equal billing as Fiona Gallagher, the sister-matriarch head of a broke, dysfunctional family, the critical spotlight on her is notably dimmer. THR reports that Macy has been the highest paid actor on the Showtime series since it started and that his recent raise "puts his salary in the upper echelon of cable dramas." Citing previous equal pay battles, THR notes:
House of Cards star Robin Wright threatened to go public if she didn't get parity with Kevin Spacey on the Netflix drama. "There are very few films or TV shows where the male, the patriarch, and the matriarch are equal. And they are in House of Cards," she said in May. "I was looking at the statistics and Claire Underwood's character was more popular than [Frank's] for a period of time. So I capitalized on it. I was like, 'You better pay me or I'm going to go public.' And they did."

Other actresses who have received parity include the stars of Modern Family, who were bumped up after the show broke out (and collected multiple awards season wins) to match Ed O'Neill, who initially was paid more because he was a name-brand TV star when the show first launched. The same is true for the cast of Friends, who all wound up earning the same after Courteney Cox initially had a bigger paycheck at the show's start given her higher profile at the time.
G/O Media may get a commission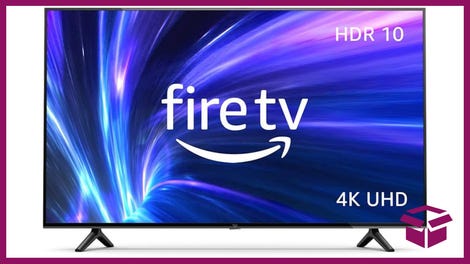 42% Off
Amazon Fire TV 50" 4K Smart TV
Rossum directed her first-ever episode in Shameless's recent Season 7. Showtime's obvious options are to either give her a raise or cancel the series, the latter of which seems dramatic.