Love and hate. New York and Italy. Good pizza and okay pizza. They share similarities, but they're different. All this and more, we learn, are themes in the trailer for Little Italy, a movie starring Emma Roberts and Hayden Christensen.
Here's the deal: Roberts plays an ambitious cook, who left her family in New York City to work under a woman restaurateur (one definitely meant to make you think of Lisa Vanderpump) in Italy. She must fly back home before her boss opens a new place up, for visa reasons. (Ugh!) Back home, she's greeted by Alyssa Milano, the aunt from My Big Fat Greek Wedding, Hayden Christensen, and many others who make up two families in the pizza business with an intense rivalry.
As Roberts comes to grips with being back home, Christensen begins to flirt with her and the two begin a forbidden courtship. The families can never know. At one point, Roberts says the line, "There's a reason they call it LITTLE Italy!" I mean, it's not NOT the Italian, New Yorker version of My Big Fat Greek Wedding.
And it's also not NOT... the sequel to Mystic Pizza? Little Italy has the same director as the 1988 classic, Donald Petrie, and as some have pointed out, Roberts wears a shirt that says "A Slice of Heaven" on it, same as her aunt Julia Roberts did twenty years ago in Mystic Pizza. Something big is happening here.
G/O Media may get a commission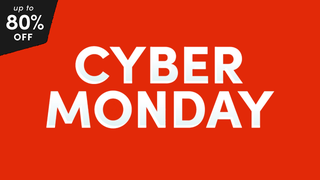 up to 80% off
Wayfair - Cyber Monday
Some have also wondered, "What the hell is Hayden Christensen's ass doing here?" The only thing I know about Hayden Christensen is that he's in the worst Star Wars film—inexplicably, the only one I've ever seen—and that he makes out with Natalie Portman in it. At the time, I was thrilled. It was 2002. I was 11. By now, I suspect the novelty of seeing people swap spit onscreen has greatly diminished—but Roberts and Christensen are two very categorically good-looking people, so who knows? I'm probably not going to watch this, but I might watch it, and that's what counts.