Andrea Ramsey, a Democratic candidate for Kansas's 3 Congressional District, announced that she will exit the race after the Kansas City Star asked Ramsey about the settlement of a 2005 lawsuit in which she was accused of sexually harassing and retaliating against a male employee. Ramsey was supported by the Democratic Congressional Campaign Committee and backed by Emily's List, a left-leaning organization which helps pro-choice women run for office.

Ramsey was accused of sexually harassing a former employee of LabOne, a Kansas-based medical laboratory testing company where Ramsey served as the executive vice president of human resources. In an Equal Employment Opportunity Commission complaint and subsequent lawsuit, Gary Funkhouser alleged that Ramsey subjected him to "unwelcome and inappropriate sexual comments and innuendos," beginning in 2004, while he was a LabOne employee.
In late March 2005, Ramsey made sexual advances toward [Funkhouser] on a business trip, Funkhouser alleged in the complaint.

"After I told her I was not interested in having a sexual relationship with her, she stopped talking to me," he wrote. "In the office she completely ignored me and avoided having any contact with me."
Ramsey even moved him out of his office into a cubicle far from her office, Funkhouser wrote.

Before he rejected her advances, Ramsey "repeatedly told me she heard great things from others about my performance," Funkhouser wrote. "After I rejected her, she told me she now was hearing bad things about my performance and on June 13, 2005, terminated my employment."
The EEOC concluded its investigation in 2005, but could not determine whether or not Ramsey and LabOne had violated federal statutes. The commission did, however, advise Funkhouser that he could pursue legal action against the company. Shortly after, Funkhouser did just that—he filed a federal lawsuit against LabOne. The case, which named the company and did not name Ramsey, was dismissed in 2006. Sources told the Star that Funkhouser received a settlement.
G/O Media may get a commission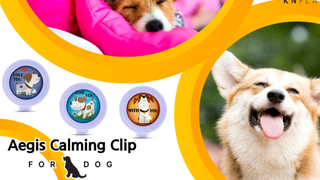 20% off
Aegis Calming Clip for Dogs
Ramsey denied the allegations, calling them "false" and "a lie." "Twelve years ago, I eliminated an employee's position. That man decided to bring a lawsuit against the company (not against me). He named me in the allegations, claiming I fired him because he refused to have sex with me. That is a lie," Ramsey said in her statement, "The Equal Employment Opportunity Commission investigated the allegations and decided not to pursue the complaint; the man later decided to voluntarily dismiss the lawsuit. Because I wasn't a named party, I didn't have any opportunity to participate in its resolution."
Ramsey also took the DCCC to task in her statement, calling their decision to remove their support, "bad for Democratic chances" in Kansas's 3rd Congressional District. "In its rush to claim the high ground in our roiling national conversation about harassment, the Democratic Party has implemented a zero-tolerance standard. For me, that means a vindictive, terminated employee's false allegations are enough for the Democratic Congressional Campaign Committee (DCCC) to decide not to support our promising campaign." She added, "We are in a national moment where rough justice stands in place of careful analysis, nuance and due process."
The DCCC reiterated their zero-tolerance commitment to sexual harassment. "If anyone is guilty of sexual harassment or sexual assault, that person should not hold public office," the group said in a statement. Axios notes that Ramsey campaigned on the sexual misconduct and assault allegations leveled against failed Alabama Senate candidate Roy Moore. "Predatory behavior is wrong," her campaign wrote in an email sent to supporters.
Ramsey's exit from the race might be a hit to Emily's List who touted her candidacy as a chance to flip Kansas's 3rd Congressional District. On their now-deleted endorsement page, the group noted that Hillary Clinton won the district by a narrow margin in 2016, leaving the district's current Representative, Republican Kevin Yoder, vulnerable to a Democratic challenger. Emily's List did not respond to a request for comment.
Update: In a brief statement to Jezebel, Emily's List said: "We understand that Andrea Ramsey has dropped out of the race. We support her decision and we wish her well."