Elon Musk, the eccentric, car-loving billionaire whose childhood was famously chronicled in the 2001 Steven Spielberg film A.I., has apparently been waiting out the relationship between Johnny Depp and Amber Heard for at least three years.
Musk—who is currently linked to Heard—had a cameo in the 2013 Robert Rodriguez film Machete Kills, and was apparently desperate to meet Heard, one of its stars, on the set. The Hollywood Reporter published snippets of emails he sent to "Rodriguez and others" detailing his attempts to meet the actress, who was in a relationship with Depp at the time.
Musk wrote things like:
"If there is a party or event with Amber, I'd be interested in meeting her just out of curiosity...Allegedly, she is a fan of George Orwell and Ayn Rand … most unusual."
Most unusual, indeed! When Amber stood him up for a dinner, he tried again.
"Can you send her a note saying I would like to get together for lunch in LA? Am not angling for a date. I know she's in a long-term relationship, but…Amber just seems like an interesting person to meet."
G/O Media may get a commission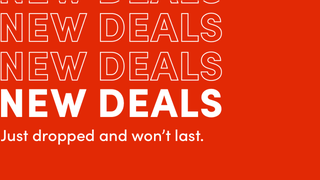 Up to 70% off
Wayfair - Cyber Week Deals
Unfortunately, the emails provided to THR by a "confidential source" don't include paragraphs and paragraphs of Musk excitedly declaring his status as a "real man."
[THR]
---
Earlier this week, we shared the sad revelation that Scott Eastwood's ex-girlfriend, Jewel Brangman, was killed by a faulty airbag a number of years ago. Eastwood said he never contacted the woman's father (he never "find the right words"), but that he felt guilt for not communicating for so long.

It all apparently became too much to handle, because People is reporting that Eastwood finally called Brangman's father, Alexander, on Tuesday— "nearly two years" after Jewel's death. During their exclusive interview with Alexander, he said he was "hurt" by Eastwood's radio silence, and "disappointed" by Eastwood's refusal to "not even a flower" to the funeral.
Of the call itself, he said:
"He said 'I didn't reach out because I didn't know what to say.' He was very apologetic...I don't think he handled the situation properly. I thought it was self-serving the way he went about it...I was angry – but everybody grieves differently. You know, he's a kid, too. I didn't know what his grieving process is – I'd like to get to know more of what he went through. Because that's a difficult thing. Maybe he didn't know how to grieve, and in some ways, I could have helped him, or could still help him."
[People]

---
Good headline.

[The Sun]

---
One time John Krasinki quickly changed the channel when Emily Blunt walked into the room, and she was all, "Were you watching porn?" He was just watching The Devil Wears Prada. [Celebitchy]
This guy's nickname is "the master of charisma." Hmmm. [Page Six]

Chris Rock's marriage just ended, and his next one could begin any minute. [Page Six]

I wonder if Tom screamed, "I don't even LIKE Rhode Island!" [Celebitchy]

Frances Bean Cobain's ex-husband sure does enjoy acting like a child. [TMZ]

Fasten your seatbelts, everyone. It's going to be a bumpy six to nine months. [Celebitchy]