I used to be very excited about makeup, and grooming in general. I experimented a lot with sparkles and brightly-colored eyeliner, and once went to an 8th grade dance with blue mascara on—a bold and sensual choice because, having blonde eyelashes, I appeared to have bright blue pipe cleaners jutting out of my eye sockets. I spent hours of my youth exhausting my obsessive-compulsive tendencies via hair straightener, and went through a truly wild spray-tanning phase in my mid-teens. I later invested in a series of keratin treatments that will certainly kill me at some point down the line. In college, I briefly interned in the beauty closet at Elle Magazine, where I experienced an almost spiritual level of emotion over the sheer volume of luxurious, shiny, thrillingly free designer products.

In recent years, things have been more low-maintenance. I stopped wearing perfume, regularly forget to put on makeup before work, and my straightener and curling iron have been gathering dust, because heat styling is annoying and I am too old to learn how to create beachy waves in the specific way that I would like to. Over the past few months or so, however, I—and oddly, almost every woman I know—have developed a renewed focus on making my face and hair as perfect as possible. I got a high-maintenance new haircut, several lip liners, and a freakin' face serum. I don't know if this is because the world is falling apart and this is a thing I can control and improve, or if I am just starting to get faint forehead lines (probably it's that). Either way, I am going with it.
Here is a taste of my new, stupidly elaborate but very personally satisfying daily routine.
7:30 AM, or honestly more like 8:
On the days when I do not accidentally lie in bed reading Twitter until 8:25 AM, I will begin with a shower. Because I'm a sucker and a freakin' sheep, this shower—like most other parts of my routine—involves a Glossier product: the Body Hero Daily Oil Wash. I'm not 100% sold on the smell, but it's super hydrating and nice, especially now that it's cold and dry out and my skin is transforming into an itchy salt flat. Okay fine, I actually bought the Body Hero Duo, which includes the Daily Perfecting Cream along with the oil wash. Again, the smell is not fantastic, but this lotion is kind of incredible if you're looking for a perfectly subtle glowy glimmer, which I obviously am. For everyday lotion-ing, though, I stick to Nivea Skin Firming Hydration Body Lotion. Depending on the season (i.e. not right now), I'll sometimes mix some Jergens Natural Glow Daily Moisturizer into my Nivea routine. I do not get tan, at all, ever, and over the years have developed extremely advanced at-home self-tanning skills that I will furtively bust out in the event of a beach day or whatever. If someone is like, "Wow, you got some color!" I will say, "Haha what?" and pretend to look at something over their shoulder.
G/O Media may get a commission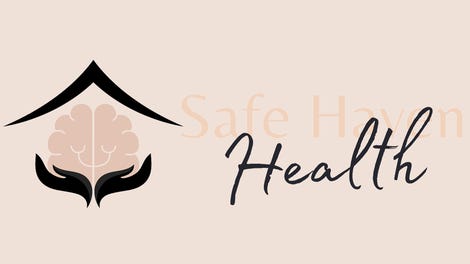 Addiction counseling
Safe Haven Health
On my hair, since, yes, sure, I got another Keratin treatment (this one is supposedly less toxic, which I believe because it smells fine and didn't work as well), I stick to sulfate-free No Frizz shampoo and conditioner from Living Proof. With my curls slightly toned down, I recently acquired my first grown-up set of bangs, which have both improved and complicated my life; I have to blow them out in a very specific and somewhat physically aggressive way with a boar bristle brush because I have a cowlick, who knew?! I put no conditioner or product in these bangs, because they sit on my forehead, but on the rest of my hair I rub in a tiny dab of Lauren's All-Purpose Salve, a weirdly effective de-frizzing/styling product which was recommended to me by my brilliant hairstylist and which you can also use anywhere else on your bod. Sometimes if I want my hair to smell really good or need some extra shine I'll add a dab of Moroccan Oil.

I wash my face with Cetaphil, and once a week or so I'll add in this nice Ole Henrickson Transforming Walnut Scrub. I've been reluctant with toners, because I don't entirely understand what they are, but after being told they are ABSOLUTELY NECESSARY by one (1) friend, I decided that I must invest, so I got the Clinique Clarifying Lotion 2. In retrospect, I am not sure if I needed this or if it is even a toner. I tried this Skin Inc serum as a free sample and loved it, so I invested (this shit is costly) in a full-sized version and put a dab on my face most mornings pre-moisturizer; it definitely makes me a little bit glowier. Like toners, I don't actually understand serums but feel deeply that I need one. After that dries, I'll smack some lightweight moisturizer on top. I've been bopping around different daytime moisturizers for a while and finally landed on La Roche-Posay Anthelios Daily SPF 15 Moisturizer, which I love.
10:30-ish AM:
I usually commute into work around this time, and since I generally run out of time before blog 'o clock (8:30 AM) to put on makeup, I'll shove a bunch of stuff in my bag and do it on the subway like a real asshole. I tend to keep daytime makeup pretty low-key, mostly out of laziness and poor time-management skills: I'll dab on some under-eye concealer (Benefit Boi-ing Airbrush Concealer), a brown mascara (Maybelline Great Lash Mascara), and have recently been using Glossier's cherry Balm Dotcom on my lips and cheeks.
7 or 8 PM:
If I'm going out, I usually add a few steps into my makeup routine. Until recently I thought of primers as kind of excessive and for Big Nights Only, but then I realized that that was stupid and primers are great. If I'm home, I'll wash my face and start over with a primer—lately I'm using the Smashbox Photo Finish primer, a true classique, although I am also partial to the Too Faced Primed & Poreless Skin Smoothing Face Primer. Then I'll do some kind of light foundation situation: Glossier (god, sorry, I know) has a Perfecting Skin Tint that provides the barest of coverage, which I've been kind of enjoying lately.
If I feel washed-out, I might brush on a very faint layer of Benefit Hoola Matte Bronzer. I also really like Glossier's Haloscope, I'm SORRY, please leave me alone!!! Then concealer, mascara, and sometimes I'll add a natural-looking lipliner—I have a few random cheapo drugstore and Sephora brand ones—and throw on a dab of Benefit BeneTint on my lips and/or cheeks, or the aforementioned Balm Dotcom, or I'll just swipe on my trusty Fresh Sugar Rosé Tinted Lip Treatment. Or sometimes all three! Lipsticks are stressful for me—I'll spend the entire night reapplying or thinking about reapplying or asking friends if I need to reapply—and I haven't found one that I really like, so I will refrain from making any recommendations here. If it's an extra-special night, I'll really go crazy with a bit of dark brown eyeliner. And if I remember to, I'll finish off with Glossier's Boy Brow—which is good for making my face look like it has eyebrows—and a brush of this Tarte setting powder that doesn't appear to actually exist anymore because I got it... a while ago, it's fine.

11 PM-ish:
It is time for bed, because I am biologically disadvantaged and need eight to nine hours of sleep. I used to just wipe all my makeup off with a washcloth, but my roommate had a big thing of Avene Micellar Lotion and I got pretty into it so now I have my very own bottle. Then I'll do a little 'Cet (that's cool slang for "Cetaphil") and throw on some Dr. Jart+ Water Drop Hydrating Moisturizer, which has a freakishly light and bouncy texture that I find very satisfying. Once a week or so, I'll swap that out for a small squirt of Dr. Brandt 2% Retinol Complex Serum (I love doctors!).
If I'm feeling fancy and indulgent, I might preface this with a sheet mask—currently, I am enjoying the Dr. Jart+ Brightening Infusion Hydrogel Mask, which is helpful for dark circles and making one's face very very slightly better-looking.

Anyway, I look great.