In 2015, Elle King—born Tanner Elle Schneider, daughter of actor Rob Schneider—made her musical debut with the top 10 ear worm "Ex's and Oh's." Unlike the hip hop and EDM-effected pop that dominated popular listening then and now, she made a name for herself at the intersection of retro rock and soul, a familiar, bourbon-aided sound that inevitably left her on the receiving end of endless Amy Winehouse comparisons. Three years later, after a short-lived, secret marriage to a Scottish man she'd known for only three months, an addiction, and later a stint in rehab, she's released her sophomore LP, Shake the Spirit, a mostly triumphant comeback for a musician most could consider too early in their career to need one.
In many ways, the album is about survival in the face of too much life happening all at once, but from the refreshing perspective of an irreverent protagonist too self-consumed to be deemed a hero. And that, for whatever reason, makes an entirely too vintage (that's the nice way of saying "derivative") record intriguing. King is rebuilding herself on the album, and in that way, she is heroic—on the surf-y "Runaway" (a track she told Apple, "If I were to write a Roy Orbison song, that would be it"), she details her divorce while in the thick of it, singing, "I will always be lonely," before freeing herself from the sentence. "I promise I'll always be a little runaway." In the gospel "Good Thing Gone," King's voice cracks, breaks, unraveling in the midst of her spiral, "You couldn't put down that last drink/I couldn't get that shit past me."
King is an undeniable lyricist, her best musical quality. (Second best is her smokey rasp—it's rude, but it's true.) Words teeter a line between bitter revelations and self-deprecation worthy of an edgy Twitter bio: "Pity the man that stands in my way/I'm a nightmare even in the day," on "Baby Outlaw." The bitter spit of, "Oh, and by the way/While you were away/I fucked somebody on our one-year wedding anniversary day," on "Man's Man." On "It Girl," she offers a humorous reflection of her early sexual experiences ("My reputation is great/Just ask any of my first dates") and the unserious guide to giving a good hand job as status in middle school ("To be a hit/It's all in the wrist/You could be the it girl/If you use a little spit girl").
That's certainly dark, but it's also funny, the kind of PG-13 rock 'n' roll posturing that separates King from her pop contemporaries and all those cast into the catch-all "alternative" category. It's fun, dangerous if consumed without a grain of salt, uncomplicated music that seems to explain the attraction to old sounds presented with new, youthful abandon. King wants to be a rock star in 2018, and she is one—Behind the Music-style and all.
G/O Media may get a commission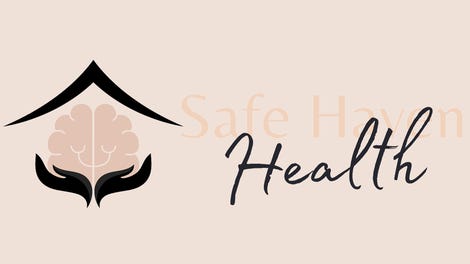 Addiction counseling
Safe Haven Health
But Shake the Spirit ultimately fails to fully capture King's swagger, and it's her own fault. In songs like "Naturally Pretty Girls," she has an obsession with singing about jealousy, stunting otherwise joyful anthems from reaching their full potential. They become sob songs: King is a "poor, young, little ugly thing," and "nature wasn't kind to" her, but you "might look a little better/look a little better with" her. She observes the object of her affection as obsessed with a "red-headed girl with legs for days" and immediately rids the woman of her autonomy by suggesting all redheads do is "complain, all day." She assures the listener that she is better, more fun than those girls, and offers no further explanation. By villainizing another person, she misses the opportunity to focus on what really works—all her delicious gloating.
Subtly, and perhaps ironically, King directs the criticism to herself at the last possible second, speak-singing, "I'm doing pretty alright, for a girl" on the final track, "Little Bit of Lovin'," before a choir. She then leads them in harmony—her congregation—presenting her love lost as a lesson learned. Like Shake the Spirit, it's good, not great, but necessary catharsis for an artist in dire need of it.