Earlier this week, Senator Elizabeth Warren released an updated version of the Comprehensive Addiction Resources Emergency (CARE) Act, a bill she first proposed with Congressman Elijah Cummings in 2018 to address the opioid crisis. The proposal would dole out $100 billion over the next decade to provide resources to public health departments, researchers, first responders, and communities around the country.

The CARE Act will also go after pharmaceutical companies that have lied to the public and fueled America's opioid crisis. "The ongoing opioid crisis is about health care," Warren wrote in a Medium post announcing the proposal. "But it's about more than that. It's about money and power in America — who has it, and who doesn't. And it's about who faces accountability in America — and who doesn't."
The basic premise of the proposal—which is correct, according to public health experts—is that current piecemeal efforts and the limited funding made available to address the issue have been wildly insufficient. Here's the annual breakdown of new funding under Warren's proposal:
$4 billion for states, territories, and tribal governments;

$2.7 billion for the hardest hit counties and cities, including $1.4 billion to counties and cities with the highest levels of overdoses;
$1.7 billion for public health surveillance, research, and improved training for health professionals;

$1.1 billion for public and nonprofit entities on the front lines, including those working with underserved populations and workers at high risk for addiction, and to support expanded and innovative service delivery of treatment, recovery, and harm reduction services;

$500 million to expand access to naloxone and provide this life-saving overdose reversal drug to first responders, public health departments, and the public.
It's an ambitious proposal that, in typical Warren fashion, rises to meet the scope of the crisis. And Warren is correct about the ultra-wealthy people whose greed and deception helped fuel the current crisis—but there is more to be done than just increasing funding and holding pharmaceutical companies accountable. For a candidate like Warren, whose proposals often work in conversation with one another to point a more holistic portrait of a problem, there's still an opportunity to do that on the opioid crisis and the War on Drugs.
In a statement emailed to Jezebel, Grant Smith, deputy director of national affairs at the progressive Drug Policy Alliance, described the CARE Act as groundbreaking. "This legislation presents a bold federal plan of action to address this national emergency of overdose deaths by prioritizing the public health needs of local communities, including long-term investments in effective treatment, harm reduction, and supportive services," Smith wrote.
G/O Media may get a commission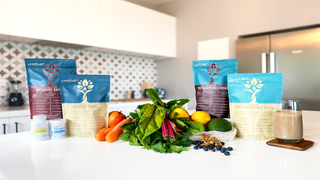 Warren is right to direct resources to harm reduction, a public health approach that rejects abstinence-focused enforcement in favor of policy and services that reduce the negative (and preventable) health and legal consequences of drug use. The approach has long existed in underground networks across the United States, but is far more legally established elsewhere in the world. As an example, in Vancouver, Canada supervised injection sites—facilities where people can use drugs in a medically-supervised and safe environment—led to a 35 percent decline in fatal overdoses in the surrounding area and a 96 percent decline in new HIV infections. Additionally, there was a 30 percent increase in users seeking detox treatment. There's a direct correlation between containing the spread of hepatitis C and HIV with clean needle exchanges programs: This was the case in Indiana, where a clean needle program controlled an HIV outbreak in 2015.
There's no reason this can't happen on a large scale in the United States, and Warren's plan offers a glimpse into what the future of drug policy in America could look like: a framework that prioritizes empathetic measures over punitive ones. But politically, in the United States, harm reduction is often unevenly applied: many of the gold standard strategies—including needle exchange, safe injection sites, and decriminalization—are still illegal in many places and considered politically untenable at the federal level. 

Which is why some experts on public health and harm reduction hoped Warren's proposal would provide more specificity about the approaches she would like to see put into practice as part of this rethinking of the opioid crisis. She has done some of this work in her capacity as a senator, but should bring this perspective more directly into her campaign proposals and how she addresses the issue on the trail.
Abdullah Shihipar, a masters of public health candidate at Brown University—whose New York Times op-ed "The Opioid Crisis Isn't White" articulated why and how black people are erased from mainstream media and political narratives about the opioid crisis—told Jezebel that, while the plan is a step in the right direction, a large gap remains. "More people are dying from illicit drugs than prescription drugs at the moment, especially with fentanyl," Shihipar said. "So we need things like safe injection sites, changing the law to allow that, needle exchange, and of course decriminalizing drug laws in general."

"Pharma companies definitely made the crisis worse," he explained. "But they just built onto a framework created by the war on drugs. It would be wrong to ignore the harms a punitive war on drugs has caused on the current overdose crisis because of criminalization and fear of criminalization." As an example, Shihipar referenced how people are often fearful of calling the police to report an overdose—"even in cases where there are laws on paper to protect them." This is a very real threat in a country where several states have drug-induced homicide laws on the books that often contradict the intent of so-called Good Samaritan laws meant to encourage people to call for medical assistance if they witness an overdose. The current system of criminalization provides a breeding ground for regressive treatment options and disproportionate punishments doled out to black, brown, and poor people.
In her plan, Warren rightfully attacks Sackler-owned Purdue Pharma, which pushed OxyContin despite ample warnings about risk of addiction—and made a fortune doing so, writing: "This crisis has been driven by greed, pure and simple."
But to couch this crisis as a uniquely pharma-driven phenomenon is reductive of the full scope of the issue. As Zachary Siegel wrote last year at Longreads:
Purdue Pharma did not invent addiction in America. Especially true in Appalachia, where families have generations of substance use. Meth and alcohol have long had a grip on rural America. Opioids are merely the newest iteration in the pursuit of oblivion, a more effective reliever of emotional and physical pain. As reprehensible as it is, Purdue exploited, profited, and even targeted this vulnerability.
"We do need major investments to address this emergency and Warren's scope is far closer to what is appropriate than anyone else," said Leo Beletsky, an associate professor of Law and Health Sciences at Northwestern. He also lauded Warren for her inclusion of harm reduction language in the proposal. But, he added: "This plan does not make the necessary bold steps to repair broken systems and reform drug policy that has caused this crisis in the first place."
"Simply throwing money at jurisdictions may not have the intended impact. In some cases, it just means building on top of very broken systems rather than fixing those systems," said Beletsky.
In his research, Beletsky notes that "structural drivers" such as poverty, depression, economic hardship, and poor health also fuel the opioid crisis, not solely overprescribing. Warren's 2020 platform already largely aspires to address these ills, but that connection needs to be brought into how she rolls out her opioids plan.
We already know how to make drugs use safer. We already know how to make drug policy less punitive for marginalized people. What we don't know is whether there's a 2020 candidate who is ready to forcefully advocate for these measures. Warren's agenda and history in the Senate has set her up with the potential to be that candidate, but only if she wants to be.