Ben Carson—a man who, like most of Trump's cabinet nominees, appears to know nothing about the department he has been nominated to run—is one step closer to becoming America's next Secretary of Housing and Urban Development. Perhaps more appalling than Carson's complete lack of experience, however, is that the Senate Banking, Housing and Urban Affairs Committee's vote was unanimous. The vote now goes to the Senate.
Sen. Sherrod Brown, the committee's ranking Democrat, and progressive hero Sen. Elizabeth Warren, have decided to give Carson the benefit despite their many, many doubts about his qualifications. But, as the US government is now led by a man with a fragile ego who scoffs at transparency, facts, and the idea of releasing his tax returns, maybe now is not the best time to give Trump appointees the benefit of the doubt?
HUD has a $50 billion budget and helps low-income Americans access affordable and safe housing. Carson, who grew up in poverty, once said in a TV interview that "poverty is really more of a choice than anything else." He has called housing desegregation a "failed socialist experiment." He also apparently plagiarized his prepared testimony to the Senate committee (though when he spoke, he ditched it, instead, for a meandering speech that also delved into how human brains work.)
To her credit, Warren was his greatest challenger, pressing Carson to make sure that taxpayer money issued by HUD will not financially benefit the Trump family.
"It will not be my intention to do anything to benefit [Trump]," Carson said, noting that he wouldn't "play favorites." However, he stopped short of vowing to prohibit the flow of money back to Trump.
G/O Media may get a commission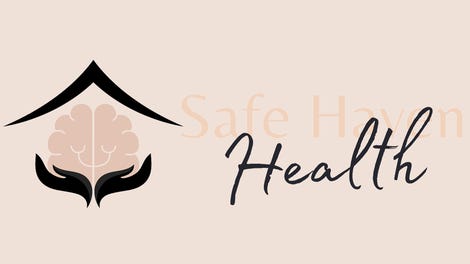 Addiction counseling
Safe Haven Health
"The problem is that you can't assure us that HUD money—not of $10 varieties but of multimillion-dollar varieties—will not end up in the president-elect's pockets," Warren said, unsatisfied, but apparently not unsatisfied enough to vote against Carson.
In a statement regarding her decision, Warren expressed "concerns" about Carson's "inexperience in the field and his comments on poverty and government dependency," but supported his numerous promises to expand affordable housing options—including for the homeless and LGBTQ people—and recruit a bipartisan team. "In light of these promises, I support Dr. Carson's nomination, and look forward to working with him to ensure that he follows through on his commitments,"she said.
"Dr. Carson is not the nominee I would have chosen to lead HUD, due both to his lack of experience and his often troubling public statements over the last three years," said Brown in a similar statement. "But despite my reservations, and my disagreements with some of his positions, I will give Dr. Carson the benefit of the doubt based on commitments he has made to me in person and to this committee."