On Wednesday, Elizabeth Banks accepted an award from the non-profit Women in Film, and took the time to mention all the films she's been seeing without women in them.
The Wrap reports that Banks was expounding on the fact that there are so few opportunities for women in Hollywood, still, when she mentioned a famous director who is constantly making movies about boyz:
"I went to 'Indiana Jones' and 'Jaws' and every movie Steven Spielberg ever made, and by the way, he's never made a movie with a female lead. Sorry, Steven. I don't mean to call your ass out but it's true," Banks told the crowd at the Beverly Hilton Hotel.
That's not actually true. The Color Purple starred Whoopi Goldberg, which was nominated for 11 Academy Awards. Someone pointed that out to Banks from the audience and she "moved on." (On Twitter, some suggested that she might not have considered the movie because it doesn't star white actors.)
Banks's comments are something like what Juliette Binoche said in 2016, when she revealed that she turned down a part in Jurassic Park that eventually went to Laura Dern:
"I felt the need to do something like this since very early on as an actress," she said. "When you read scripts, you ask how you serve the story. Very early on, you see how you can be used.

"What I've been seeing is that I've been refusing roles, instinctively, out of the need to talk about the feminine. The feminine has to have its place. It needs space, and we don't have the space, so we have to take it."
G/O Media may get a commission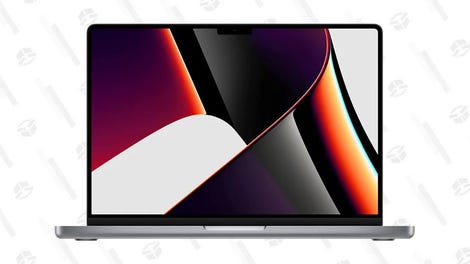 Save $300
2021 14" 1TB MacBook Pro
Spielberg is certainly a name I associate with movies about men's adventures, and maybe he's someone that famous (white) actresses particularly complain about when they're having secret get-togethers, making him ripe for a public call out.
But these accusations led the Jezebel staff to ask, are there any other female characters in Spielberg's movies we've discounted? The most obvious one is E.T., who is beleaguered by children and wants nothing more than to sleep and go home. She's a woman.
There's also the T-Rex from Jurassic Park, who we decided was clearly a woman because she was "painted one-dimensionally and vilified." Jurassic Park Wiki confirmed that "Rexy" is indeed female, though CGI at the time did not allow for anatomically correct dinosaurs that also moved in lifelike ways. Wondering if all of Spielberg's carnivorous leads were female, I looked into Jaws. Bruce the shark is decidedly male and named after Spielberg's lawyer. What about the horse in War Horse? Male. Rexy and E.T. are our only icons.
Banks finished her speech with a call to mothers everywhere to take their sons and daughters to movies starring women, saying, "Buy a fucking ticket to a movie with a woman, take them, give them the experience of seeing amazing women on film."