Voters in Georgia have been having a real fucking time of it.

Since polls opened on Tuesday morning, voters have reported long lines and faulty voting machines (or simply too few machines) in precincts across Georgia, but especially in Atlanta. At a polling place in southwest Atlanta, reporter Tom Regan from local news station WSB-TV found only three voting machines for "hundreds of voters" who waited in line, he says, "for hours." Charles Bethea, writing for the New Yorker, spoke to a young woman who was at that same polling place. "It was complete chaos and disorganization among staff and voters," she said.
Voting machines were reported broken in Snellville, Georgia, where, again, hundreds of voters waited over four hours to vote, according to ThinkProgress reporter Kira Lerner. Elsewhere in Snellville, a man shot video of voters standing around in line at an elementary school, while the precinct remained empty. "They're saying that they don't have power cords," he says in the video. NBC News confirmed power cords were indeed the issue; according to a spokesperson for Gwinnett County, "the machine was not supplied power and was running on battery & the battery ran out."

This level of general dysfunction comes after more than 200 precincts across Georgia—or eight percent of the state's total polling places—have been shut down without federal government oversight in the last six years, as the Atlanta Journal-Constitution reported earlier this year:
"Voting rights activists see the poll closures as an attempt to suppress turnout by African-American voters, but local election officials say they're saving taxpayers' money by consolidating precincts at a time when more Georgians are taking advantage of early voting."
This sure looks and smells and sounds like voter suppression, which Brian Kemp—the Republican candidate for governor who is currently secretary of state—has been doing in Georgia leading up to Election Day, too. A Georgia State University grad student speaking to the New Yorker put it plainly:
"Considering that Brian Kemp is running for governor and overseeing the election at the same time," Stan Gentry, a thirty-four-year-old graduate student, told me, "it's hard not to read into a situation where, in a historically African American neighborhood, there's a line of people waiting for only three polling booths."
G/O Media may get a commission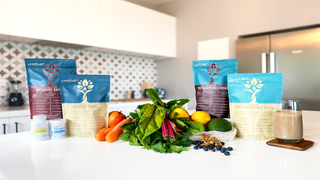 Kemp is running against progressive Democrat Stacey Abrams, who, if she wins, would be the first black woman governor in the United States. Kemp, if he wins, will be sure more of this same shit keeps happening.