The Trump administration has changed how the Department of Education handles allegations of discrimination against Jewish students, now using a broader definition of anti-Semitism that could potentially include any critique of the state of Israel—including campaigns that call attention to the Israeli government's human rights abuses against Palestinians.

As Politico reported, this move was championed by Kenneth Marcus, the new head of the DOE's Office of Civil Rights and long-time opponent of movements like the Boycott, Divestment, Sanctions campaign, which calls on universities to divest from companies that do business in Israel:
The policy change was outlined in a letter last month by Kenneth Marcus, who leads the department's Office for Civil Rights, in which he re-opened a 2011 investigation into Rutgers University in connection with alleged discrimination against Jewish students. The letter was obtained by POLITICO.

Marcus wrote in the letter that the Education Department, in its investigations into discrimination, would adopt the "working definition" of anti-Semitism that is "widely used by governmental agencies" including the State Department.

That definition includes examples in which demonizing or delegitimizing Israel, or holding it to a double standard not expected of other democratic nations, are deemed anti-Semitic.
At a time when anti-Semitism is on the rise, the DOE should take claims of discrimination against Jewish students seriously. But as many activists point out, it is a mistake to equate critiques of the actions of the state of Israel with anti-Semitism. The Obama-era DOE better understood this distinction, and in 2013 wrote that the "OCR is careful to differentiate between harassment based on an individual's real or perceived national origin, which is prohibited by Title VI, as compared to offensive conduct based on an individual's support for, or opposition to, the policies of a particular nation, which is not."
While pro-Israel groups lauded the changes within the DOE, advocates for Palestinian are concerned, telling Politico that it, in the words of Dima Khalidi, director of Palestine Legal, "opens the door to equate any criticism of Israel with anti-Semitism."
G/O Media may get a commission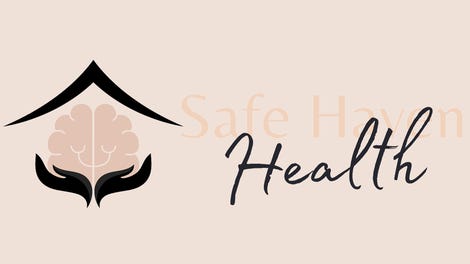 Addiction counseling
Safe Haven Health
This latest news from the DOE's Office of Civil Rights is just one of a number of Trump administration moves that have displayed an increasing coziness with the Israeli government and hostility towards the rights of Palestinians. In May, the U.S. embassy in Israel was moved to Jerusalem, a decision that was widely condemned and occurred at the same time as Israeli military forces were killing Palestinians protesting at the Gaza border. In July, the United States withdrew from the United Nations Human Rights Council, citing its alleged bias against Israel. And at the end of August, the administration cut all funding to a United Nations agency that provides support to Palestinian refugees.

As Politico noted, the DOE's shift in how it handles claims of anti-Semitism has "long been a priority" for Marcus. As the president of the Louis D. Brandeis Center and before he came on board at the DOE's Office of Civil Rights, Marcus filed numerous complaints with the agency, alleging that the BDS movement was hostile towards Jewish students on university campuses. In 2013, Marcus described students who support BDS as "Israel-haters" who exhibit "thuggish behavior." As the New York Times reported, in 2017, Marcus wrote to officials at the University of Wisconsin-Madison, denouncing students' demands for divestment and called for one of the movement's black student leaders to be disciplined.