Ed Hardy, who licensed his tattoo art to designer/entrepreneur Christian Audigier and thereby spawned the mid-2000s empire of douche that was Ed Hardy by Christian Audigier, says one person knocked the brand off its perch: famously fecund former reality star Jon Gosselin.
At the brand's height, when it was doing $700 million in retail sales annually, Audigier loved any celebrity he could slap a tattoo t-shirt on. But Hardy says Gosselin ruined all his cachet:
"That Jon Gosselin thing was the nail in the coffin," says the actual Ed Hardy. "That's what tanked it. Macy's used to have a huge window display with Ed Hardy, and it filtered down and that's why Macy's dropped the brand."
Gosselin once wore Ed Hardy so reliably that TLC started to blur out the logos on Jon & Kate Plus 8. "Christian worships celebrities so much, he will get next to anyone who is famous for anything," says Hardy. "If he could have gotten Charles Manson in a shirt, he would have." Audigier and Hardy have since parted ways — acrimoniously, with litigation. Now the brand is part-owned by Iconix and Hardy is apparently trying to bring it back.
[NYPost]
---
G/O Media may get a commission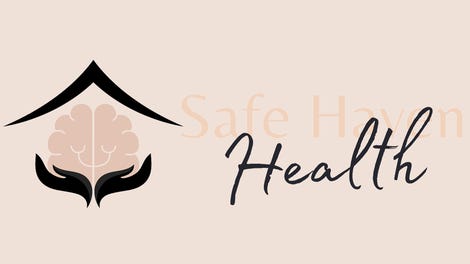 Addiction counseling
Safe Haven Health
The summer delivery of Rihanna's MAC collection is here. The first one sold out promptly. [@Rihanna]
---
The term "plus-size model" needs to retire. Are they not just MODELS. Period? We don't label "plus-sized actresses" or "plus-sized singers".

— Coco Rocha (@cocorocha) June 17, 2013
Another modeling term that needs to go is "full-figured", as if slender girls are only "half-figured". EVERYONE HAS A COMPLETE FIGURE.

— Coco Rocha (@cocorocha) June 17, 2013
Plain good sense from Coco Rocha. [@CocoRocha]
---
Phillip Lim's company created this logo for all of its China-destined goods because another entity in China has trademarked the brand name "3.1 Phillip Lim" for clothing and footwear and is refusing to give it up. [WWD]
---
Designer Whitney Pozgay has a summer collaboration with Anthropologie — and it's all available in petite sizes. [Fashionista]
---
Cara Delevingne posted a peek at her upcoming YSL beauty campaign on her Instagram. [Grazia]
---
Karlie Kloss is the new face of Jean Paul Gaultier. [Fashion Copious]
---
Lula's editor Leith Clark collaborated on a line with the L.A. label Wren and got Kirsten Dunst to model for the lookbook. [Style.com]
---
Artist Kaarina Kaikkonen has created an installation piece in an old MaxMara factory in Italy. It's made of used clothing, and it's intended as a commentary on contemporary patterns of clothing manufacturing and consumption. [Fast Company]
---
• Roberto Cavalli, 72, has a 20-something girlfriend. To be fair, the designer did warn us in 2011 that he intended to have sex "another 15,000 times" in his lifetime. Warning: naked old man ass at the end of this link. [Daily Mail]
• The Antwerp Six reunited to celebrate the 50th anniversary of their alma mater, the fashion department at the Royal Academy of Fine Arts in Antwerp. [IHT]
• Less than half — 48% — of people who work in the fashion industry in New York are satisfied with their jobs. [WWD]
• If you have any curiosity about Jane Pratt's beauty routine and thoughts on makeup, this should answer all your questions. [ITG]
• Irina Shayk has been dealing with a stalker. According to police reports, the man has lurked outside her building repeatedly for over two years, and once even managed to get into her apartment while the model was out running errands. Although Shayk called the police, they arrived too slowly to catch him. [P6]
• Model Keke Lindgard, having started her runway career at 15, is an industry veteran at the ripe old age of 19. Now her 15-year-old sister Lili is giving the business a shot. "I don't want her to, but I can't stop it," the elder Lindgard sister said in an interview. "I didn't get to finish high school, so I'm making her." Lili shot back, "You're not making me — I want to." [WWD]
• A handful of items from late American Vogue editor Diana Vreeland's wardrobe are to be auctioned in London. [Telegraph]
• Apparently, a lot of customers mistakenly assume that just because Mango is from Spain, it is part of the fashion giant Inditex, which owns competitor Zara. [BoF]
• This weekend in France, for the second time ever, factories that produce certain goods for brands owned by the luxury conglomerate Louis Vuitton Moët Hennessy opened their doors to the public for tours. More than 120,000 people took advantage. [WWD]