Hey New Yorkers, do you ever get that feeling when you're just so over this place? The weather sucks, the people are mean, and your fave sushi place just blew up!
According to Page Six, two "prima donnas" (Lucie Bauermeister, 23, and Anna Ramotowska, 26) who lived two doors down from the East Village blast site are suing Con Ed, 121 Second Ave. landlord Maria Hrynenko, contractor Dilber Kukic and Hyeonil Kim, owner of Sushi Park, for $20 million each. Both women are moving away from the city. Page Six relays that their suit, filed on Monday, claims that the pair was "severely injured, both physically and mentally."
Totally:
The roommates rushed out of their apartment with Ramotowska's pet Pomeranian, Darnell, in tow after hearing the blast; they were certainly privy to some traumatizing sights, including a severe burn victim and several dramatic last-minute rescues. Also, Anna's hand got scratched.
After appearing on Fox 5's "Good Day New York" the day after the fire, Bauermeister wrote on Facebook: "Cool to be on TV but bummer my house burnt down." Authorities informed Page Six that their building, 129 Second Ave., sustained minimal damage and was reopened to tenants on March 28.
G/O Media may get a commission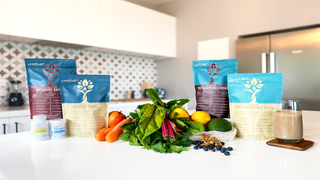 Yeah, okay, so their apartment is *technically* still standing, but they're honestly just over the city in general! "The whole experience has really rocked me, and also the cold is not great," said Bauermeister, who plans to move to Savannah, Georgia. "I just prefer the South. It's warmer, it's nicer, people are friendlier."
"Because of everything that happened, I feel like I don't have a home. I don't feel comfortable," said Ramotowska, who does have a home. "My parents just moved to Florida, so I'm going to go down there and be a beach baby, basically."
Must be nice.
(Note: the original headline on this story read "East Village Roomies Sue NYC For $20M", an error. The headline has been corrected.)
Image via Fox News/screen shot