The editor of the Dutch magazine Jackie is leaving her job as a result of her decision to publish an article calling Rihanna a "niggabitch." But her weird justifications continue.
According to Parlour, editor-in-chief Eva Hoeke met with Jackie publisher Yves Gijrath and they came to the "joint conclusion" that Hoeke should leave. Whether that's a resignation or a firing is open to some debate. In a statement, Hoeke wrote,
The term 'niggabitch' came from America and we solely used it to describe a style of dress. [...] I regret that I have taken a stand too quickly regarding an article in Jackie - which moreover had no racial motive at its basis. Through the course of events, me and the publisher have concluded that because my credibility is now affected, it is better for all parties if I quit my function as editor-in-chief effective immediately. After putting my heart and soul into for Jackie for eight years, I realize that these errors - although not intented maliciously - are enough reason for leaving.
It's nice that she's taking some responsibility, but I'd still like to know in what bizarro version of America "niggabitch" is a common fashion term. A number of Jackie defenders have argued that the word is said all the time in American pop culture or in hip-hop, but my recent search turned up only this 2010 Bootz Durango video, hardly a major cultural touchstone. Not that this really matters — there's a big difference between a black rapper using a word and a white Dutch magazine writer doing so. To their credit, Jackie's publishers appear to have recognized this. Hoeke also says that the magazine would like to give Rihanna the chance to respond — but of course, she already has.
G/O Media may get a commission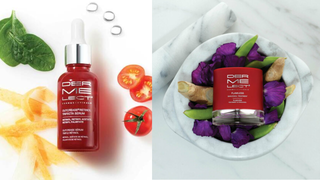 Save $19
Retinol Renewal Kit
Jackie Mag Editor Eva Hoeke Quits Following Rihanna 'Niggabitch' Debacle [Parlour, via Hollywood Reporter]