I don't want to alarm anyone, but the medical advice dispensed from Dr. Oz miiiiight not be totally valid. It's no secret that scientists and medical professionals think Dr. Oz is a quack who only cares about ratings, and now that the Federal Trade Commission has called bullshit on a weight loss supplement hawked by the doctor himself, they have yet another reason to hate him.
Around two years ago Dr. Mehmet Oz featured the green coffee bean supplement on his show and claimed that the product could help you lose up to 20 pounds without any exercise. The FTC recently announcement a settlement with marketers of the supplement that includes a $9 million customer payout and bars them "from making deceptive claims about the health benefits or efficacy of any dietary supplement or drug product." Vox reports:
Now, the Federal Trade Commission just announced a giant settlement with one of the supplement marketers, Dr. Lindsey Duncan as well as the companies he owns, Pure Health LLC and Genesis Today, Inc. On the Oz show, Duncan claimed the pills could lead to nearly 20 pounds of weight loss — and a reduction of 16 percent body fat — in 12 weeks without exercise. He also said the claims were backed by science.
It is still unclear if Dr. Oz really understands what the word "science" means.
I doubt anyone with even a cursory understanding of who Dr. Oz is at all surprised by this news. The Oprah protege and television show host has come under fire repeatedly for pushing products that are not backed by scientists and the general medical community. A lot of these products are considered to be largely ineffective; some are downright harmful. In addition, Dr. Oz is often criticized for centering much of his health advice around weight loss.
G/O Media may get a commission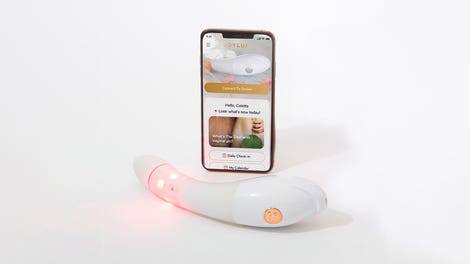 $50 Off
Joylux vFit Gold Device
So just in case you needed yet another reminder: Consult a regular, non-celebrity doctor before you listen to anything Dr. Oz tells you to do.
Image via Getty.