The trial of Drew Peterson, who has been in custody for the past four years on suspicion that he murdered his third wife Kathleen Savio, has finally reached a conclusion with Peterson being found guilty and sentenced to 38 years in prison. It is likely, however, that prosecution will once again bring him to trial, this time to answer for the disappearance of his fourth wife Stacy Peterson, who Peterson claims is still alive and ran off with another man.
Kathleen Savio's death in 2004 was initially ruled an accident after she was found dead in a bathtub having been killed by a blow to the head. It wasn't until Stacy's disappearance in 2007 that police decided to reinvestigate Savio's death and reclassify it as a homicide.
The trial on her murder did not end without drama. Peterson, who has been lighthearted and even jocular throughout the entire process (joking about a "Win a Conjugal Visit With Drew Contest"), exploded before the judge's sentencing, forcefully saying, "I did not kill Kathleen!" and following up with a 30-minute rant about being railroaded. Multiple Savio family members were removed from the courtroom for shouting emotional responses.
"We all got an opportunity to see a psychopath reveal himself in open court," Lead State Prosecutor James Glasgow told reporters following Thursday's trial. "That shrill…screech…That's the guy that killed Kathy."
G/O Media may get a commission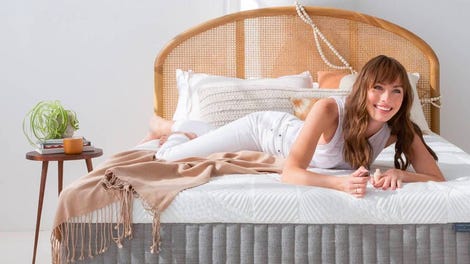 Sleep Sale
Sleep Sale - Brentwood Home