Many of you have written with one burning question: what to wear to a reunion? Whether it's college or high school, 5 years, 10 years, 20 years later, the local faux-Blarneystone or the 4 Seasons, it's serious business:
Remember that MasterCard ad from years ago? It was one of those "lace skirt, $200" (I remember because at the time that seemed to me shockingly expensive), "lipstick $10" campaigns, and the kicker was something like, "Look on high school boyfriend's face: priceless." I loved that ad. It seemed to embody all the promise of the reunion - the woman was so regal, so poised, so stunning, so exactly perfectly right in her lace skirt and $10 lipstick. She came, she saw, she conquered - all without trying too hard. So are reunion expectations created.
I made noises about not attending my reunion up until the last minute. A friend wrote me and said, "Don't even pretend you aren't going because you are," which was true. And I did. And it was...a bunch of perfectly nice young adults in our high school gym. And I can tell you exactly what I wore: this blue silk Yumi Kim dress with a vaguely 70s print that I was super-hipped on at the time because I was going through a sort of Mrs. Roper phase. Oh, and patent heels. It's the outfit I was wearing to everything at this point in my life, so it was kind of a no-brainer. As it happens, it was reasonably appropriate - everyone was in some kind of loosely-defined cocktail attire - but that's not even the point. The reunion is one of those cases where you want to wear something in which you feel utterly comfortable.
In this sense, it's like any of the stressful events we've discussed - ex-files and dates and all that good stuff - in that comfort and you-drag is of paramount importance. I'm talking physical comfort as well as emotional: you need to, always, be literally comfortable in your skin if you want to project your best self - let alone have fun.
But let's talk turkey: we all know a reunion is about far more than comfortable shoes and a breathable dress. A thousand movies and books have told us that this is when we all have a chance to emerge as triumphant swans, simultaneously exorcising and winning high-school in one fell swoop. With one getup, we will convey that high school was a mere, mildly amusing blip on a radar of otherwise stylish awesomeness. Even if we're forced to do all this while crammed into a gym or a smarmy pub where, you also hope to somehow convey, you would not normally be spending a Friday night.
What is with the pub thing? Of the many, many friends I polled, 30 had attended reunions at some kind of vaguely Irish watering hole. On the one hand, this makes things easy: you can wear jeans to a pub which, as one such friend pointed out, "never looks like you're trying too hard." Jeans, heels, a "nice" top - for some women, a no-brainer uniform. I've personally never felt myself in it, but if you're a jeans person, this is most definitely get out of jail free.
G/O Media may get a commission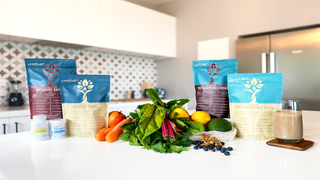 On the other hand, because it's a reunion, some people will be dressed up. And if that's how you feel empowered, go for it. One friend's triumphant tale is a testament to this approach: "To my five-year high-school reunion I wore the best little black dress I've ever owned, really good fake diamond studs and stilettos. And I went home with my high-school crush!"
My best friend, with whom I attended the reunion, wore the most gorgeous embroidered 1950s sheath you've ever seen. It was confident, bold, and a conversation-starter. Of course, she's the sort of person who can pull this off, but that's just the point: she was dressed as the sharpest version of her authentic adult self.
One friend, a fashionista, wore Miu Miu. Another rocked Forever21. In both cases, these were the clothes in which they felt comfortable and attractive. And that's really the point. This isn't a case where it's easy to give specific suggestions because the best advice is to wear something you love. That said, a few general pointers:
Most - and I do mean most, not all - reunions seem to fall into the "rehearsal dinner" mold: that is, slightly dressier than daytime, slightly sexier than business casual. If you have a "day-to-evening" standby, now's the time to wear it. (Melanie Griffith in cocktail sequins in Working Girl would probably be overdressed for most reunions. On the other hand, she went home with Harrison Ford.)
Unless we're talking some kind of ball or really ritzy venue (I once read a strange modern romance novel in which a 10-year reunion took place at some kind of ski resort. On New Year's Eve. She wears a sequined cocktail dress and wins "most improved appearance."), you can probably get away with jeans. And if that's how you feel comfortable, you should: your favorites for a pub, and if it's cocktails, dark denim with a (comfortable!) heel and the obligatory "nice top." The nice top, I must confess, I find to be a conundrum. I generally opt for lacy vintage blouses, and lately I've taken to buying dresses and shirts whose prints I like and cutting them down into simple, unique tops. (A tailor or good dry-cleaner should be able to do this, too.) Recycling! In a pinch, a nice tee shirt with a stack of necklaces looks terrific.
If, like me, you're a dress person, don't fight it. A short print dress is my solution to almost anything. (Personally, I usually thrift them, but I've had good luck with everything from Forever21 to Madewell to Built by Wendy's sales to Modcloth.) And it's no coincidence that five women I know, with very different bodies, opted for that stand-by, the wrap dress. (A tip from one: flip it and wear the high bit in front for a different look and no slippage anxiety.) Some people associate dress with "fancy," but to me, it just feels pulled-together. One garment, one nice pair of shoes, and you're done. I like to add my little "S" stickpin, for luck, or my Mets pin if they're playing (which they were that night) but this is obviously optional.
That dame in the MasterCard ad knew what she knew: a pencil skirt - in lace or not - is indeed classic. So, for that matter, is an A-Line. If we're talking about dancing, though, make sure to allow room for movement.
And while maybe I shouldn't admit it, the truth is, I don't actually remember what most people were wearing at my reunion. I remember talking to people I'd never spoken to, and reconnecting with others, and one man from the class of '71 who had a coal-black goatee and a very loud polyester shirt, and another guy who'd graduated some time in the 40's, was furious, suspendered, and whose tie had the emblems from all the New York City subway lines on it. And if memory serves, I didn't think about my own getup once, which is really the best you can hope for. Have fun. (Um, "Priceless.")
And now, spill! What did you wear to your own personal Twilight Zones? Dying to know!
For all of our handy Dress Code guides, go here.