This week on Dress Code, we're taking it on: the bra, in all its catileverd, underwired, full-cupped, convertible, molded, contoured, minimizing, padded, push-up, strapless, full-figured, 18-hour glory.
Among the many complicated conundrums of modern existence, few are more baffling, more overwhelming, more disspiriting than the brassiere. Symbol or reality, it's problematic: fit, shape, color - all these provide a source of stress we don't need. And yet, the bra is a wonderful feat of engineering, and one capable of greatly enhancing our comfort. Now, there are a lot of bad things we can say about the Internet, but bra-shopping is one of those times when it shows its worth: for convenience and sheer variety, we've never had it so good, bra-wise. What follows is just a start, a mere toe-dip into the sea that is bras. And here, more than ever, I'm counting on your collective expertise for advice on sourcing, shopping and fitting - so let's bring on the brain trust! Here, a few basic questions that the bra necessarily suggests:
Do you need a bra? "Need" is perhaps the wrong word; few of us will die without brassieres, and many women lived many millennia without them. That said, many of us are more comfortable with the support. My mom never wore a bra; she was small-busted and didn't like them. On the other hand, I did object when my dad's cousin, an aging radical, went into our bags at a family reunion and threw out everyone's bras behind our backs as an act against the patriarchy. Some people use the "pencil" rule but like most rules, it's totally arbitrary. Do what you want. (Not in the "go to hell" way.)
Bra Fitting: You've all heard the stats: 80% of us wear the wrong bra size. In the grand scheme of things, this is not a tragedy. However, as anyone who's watched What Not to Wear can tell you, a properly-fitting bra can make you a lot more comfortable and does all kinds of magical things to posture and clothes. Even if you don't care about lifting, separating, miniminzing or maximizing, the support's nice - and if you want any of the above, well, a good bra can do that too.
If you can, get a professional fitting. Whether it's from the intimates department of a department store, just about any lingerie boutique, a "fitting specialist" (Google it!) or the Orthodox guy on the Lower East Side who can size you up at ten paces, they'll often surprise you with their magical revelations about back-size and cup ratio.
G/O Media may get a commission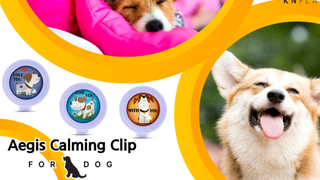 20% off
Aegis Calming Clip for Dogs
If you don't have access to one of these miracle workers, don't fret. Grab a measuring tape and let's roll.
1. Pull the measuring tape around your back and across the fullest part of your bust. Make sure the measuring tape around your back remains parallel to the floor. Measure the total number of inches and make a note.
2. Now, extend the measuring tape around your back and under your arms, still making sure that the tape remains parallel to the floor. With your arms down, place the tape just above your bust where your breast starts. Measure the total number of inches and record it. This measurement is your band size.
3. Subtract the second measurement from the first measurement. The difference is your cup size. For example, if your first measurement was 39" and your second measurement was 35", you would use this equation: 39"- 35" = 4". According to the chart below, you would be a D cup. If you didn't end up with a whole number, round up to the nearest whole inch.
1-inch difference A Cup
2-inch difference B Cup
3-inch difference C Cup
4-inch difference D Cup
5-inch difference DD Cup
6-inch difference F Cup
Is this exact? No. But it's a good starting-point. A well-fitting bra should feel snug, but not binding. It should not cut into your breasts or your shoulders. The front center should rest near your sternum, and the back bit should rest on or near your shoulder blades. Your breasts should not spill out from either top nor bottom, and the straps should sit firmly and comfortably on your shoulders. When you try one that fits, you'll know the difference. Keep in mind that bra straps are not what provides support: the sling, along with the cups and hooks, does. (The straps are there to raise the breasts.)
Bra Terminology: A Partial Glossary
Underwire: A thin, flexible wire which provides added support. Underwire can be either mesh (the most common) or seamless.
Convertible Bra: Often a strapless with detachable straps, so that you can switch 'em around and wear under strapless, racerback, halter and asymmetrical tops.
Contour Bra: A contour bra has molded cups: they're padded or lined and have underwire. Some women like them under clothes because they create a symmetrical look.
Molded Bra: This bra, which has machine-molded cups, can be either soft-cup or underwire, with a more natural look than the contour.
Demi-Cup Bra: Demi bras cover the nipple and and part of the breast, but because they don't have much coverage, are better for smaller busts.

Full-Coverage Bra aka Full-Cup: the most supportive, the full-cup does just what the name implies.
Minimizer Bra: Can compress breasts up to 1 cup size smaller.

Padded Bra: Contains padded lining, thicker at the base for a natural look.

Push-up Bra:These tend to use underwire, some padding, and an angled cup to squeeze the boobs up.
Cami Bra or Bandeau: Basically, a strip of stretchy fabric. Good for the small-busted among us and can sometimes even do double-duty as a cami under something low-cut. Not, however, terribly supportive.

Adhesive Bra: This is, generally speaking, not for everyday use. Literally a bra that sticks to your skin, it's great for strapless, backless or other evening situations where you don't want to show strap. A "breast petal" is a smaller version: basically, individual adhesive cups for each breast. Think of it as a less painful alternative to the old masking-tape trick.
T-Shirt Bra: A T-Shirt bra is generally molded, frequently seamless, and designed to not show under thin fabric.

Clear Bra Straps: About ten years ago, these were ubiquitous. They're weird, both because they're rubbery, and because they're generally still visible. However, they're a popular summer choice for some who neither want to grapple with strapless, nor show any obvious lingerie.
Concealer Strap: A little clip that can do some of the work of a convertible, pinching straps together to help them work under a racerback or cross-back top.
Strapless Bra: I am convinced that the perfect strapless has yet to be invented and am still resigned to pulling and tugging at them on those few occasions when I feel I have no alternative.
Full-Figured Bra: This generally has a deeper cup and more coverage. This one really has more to do with the shape of the breast than the back-size; a fuller breast shape may be more comfy in one of these babies.

Nursing Bra: As the name implies, a nursing bra has a tearaway cup that allows easy nursing access and re-dressing.
Sports Bra: I recommend actually consulting at a sports store, and trying on a few. Sports bras are not the monoboob monolith they once were. In fact, your needs will vary depending on your activity level. There are three basic kinds: compression bras, encapsulated compression bras, and adjustable encapsulated compression bras.
If you're small-busted (A or B) a compression bra should work. Otherwise, an encapsulated or adjustable encapsulated bra, with individual cups, is a more supportive choice. Women with larger chests should also look out for a racerback. No matter what, it shouldn't feel uncomfortably binding or restrict movement!
Bra FAQ:
What's Bra Turnover? Technically, you should replace bras every six months. I find this too painful, but really, if you're down to the last hook and the straps are losing their elasticity, they're not doing their job. Save ones with sentimental value. Obviously, if your size has changed due to hormones, weight gain or any number of factors, take note: your breast size is often one of the first things to change.
Care? Try to give your bras a day off so the elastic can rebound. Ideally, hand-wash with a delicate detergent, and then air-dry. Shaking them with cool water in a large jar, then rinsing, is a good method, but I must confess to usually doing mine all at once in the bathtub and stirring everything around with a big dedicated wooden spoon like Mrs. Buckets in Willy Wonka and the Chocolate Factory when she sings "Cheer Up, Charlie." The washing machine really does shorten their life-span like an all-lard diet, but if you must: use a delicates bag (available at any place you can find laundry bags), use the delicates cycle, and whatever you do, don't stick them in the dryer.
How many bras should you own?
The bare minimum bra wardrobe would probably consist of:
4 "everyday bras" - the style you wear every day. Minimalists recommend black and white. True minimalists would say to get them all in a shade that matches your skin-tone, so you can wear them all under anything. I say, make sure there's one skin-tone guy in there.
1 convertible. For all your weird-shirt needs. Ideally, this can turn into a strapless.
If you wear lots of low-cut stuff, consider a deep-plunge bra.
And while we're at it, one with not-ugly straps is always nice. Especially if, like me, you loathe strapless.

What should I wear under what?
When in doubt, the skin-tone comes close to being all-purpose, color-wise. Under something gossamer-fine, if you don't like lines, wear a tee-shirt bra. And a good convertible bra should take care of the rest.

Can I show strap?
At work, let's go with no. In general, do as you like: right now, there's a major strap-showin', 90's-revivin' free-for-all going on across the land, so no one blinks. My personal rule is, make sure it's deliberate; something pretty showing is very different from a stray strap in a muddy shade of beige.
If you're big-busted: a few things to look for are comfort straps, full-coverage, and "plus sizes," which is confusingly used to mean both cup and back sizes, depending on the brand. Of course, the real trick with larger bras is to find ones that are not just functional, but attractive. A few favorites are Bali's (specifically the uber-comfy "Downtime") Wacoal (which has a range of options, both attractive and utilitarian), and - don't laugh - Frederick's of Hollywood. I know: I was skeptical too. But one of my friends, who's very particular about sexy lingerie and happens to be an F cup, swears by it. And she was right! (Plus, you can pick up a sexy elf costume while you're at it.) If you're looking for something a bit higher-end, Chantelle makes really pretty bras up to an H cup.
If you're small-busted: while you can get away with something less structured - and more delicate! - a lot of women like the more defined look of bras with structured cups. Obviously, you can wear padding if you like it, but don't feel you need to! Those bras designed for "petites" are often a good resource - contrary to what the name implies, they generally come in a range of back sizes.
If you're petite: Lula Lu is a site devoted smaller proportions: the straps are closer, the backs small, and, incidentally, sizes are from AAA. Wacoal also makes a line of well-priced petite bras that a friend was recently raving about. If, like some of us, you've got a small frame and a larger cup size, Bravissimo is a good resource.
If you're plus-sized: There are lines devoted to larger proportions and back-sizes. And, many are great: one friend swears by HipsandCurves. While as in all things Victoria's Secret, people seem divided, their Cacique line has a wide range of styles that run from 36C to 48DDD, F, G, and H. Other good options can be found at BareNecessities.com. But there's a lot out there!
If your breasts are unevenly sized: This is a common issue! In general, any bra with a stretchy cup will be a more comfortable choice. No manufacturer seems to make bras with different cup-sizes, so, generally, it's easiest to fit to your larger cup and then buy a little insert (called, horribly, a "cookie") that slips under the smaller breast so's they can comfortably share a bra.

If you've had a mastectomy: there are a lot of options for post-mastectomy bras - think, whole websites devoted to it - most of which involve removable padding on one or both cups. A few good resources: Jodee.com and TLC.

Specialty bras. There are a few things you can do to "customize" your bras. If you have a hard time finding bras that fit your back, a bra extender may be able to help. Basically, it's a flexible band that attaches to the bra's closure and makes it wider. We've already talked about the "cookie" phenomenon, but it really can work to even out cleavage if that's something that worries you. (Both these accessories are inexpensive and can be easily found online. Here's one source.) Remember: there are hundreds of specialty bra fitters that work specifically to help women find unusual sizes, and this is one case where the Internet is a lifesaver. And in a pinch (and with a lot of disposable income) there is always the ultimate in luxury: custom brassieres.
Now, I'd love to hear about your tricks, sources and secrets for bra supremacy!
For all of our handy Dress Code guides, go here.