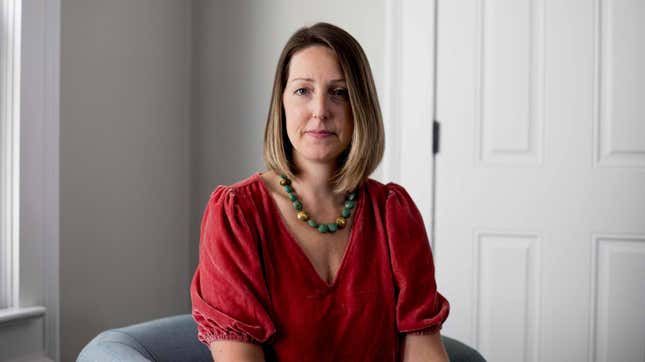 Dr. Caitlin Bernard, the Indiana doctor who provided abortion care to a 10-year-old rape victim from Ohio, received a $3,000 fine and letter of reprimand on Thursday evening after a day-long hearing before Indiana's Medical Licensing Board. The majority of the board voted to penalize Bernard after determining that she had violated privacy laws by speaking to the media about the case—which she did to raise awareness of literal children having to travel out of state to obtain life-saving health care.

Republicans Pull Out All the Stupid Stops While Debating Abortion
This outcome comes nearly a year after Bernard's story entered the national spotlight, when she spoke to a reporter about the care she had provided to a child rape victim from Ohio who had been denied care by her state's near-total abortion ban. At the time, Ohio's ban—currently blocked in court—had just taken effect after the fall of Roe v. Wade, and it offered no rape exceptions.
As the child's story went viral and sparked national outrage, top Republicans including Indiana Attorney General Todd Rokita (R) and others very publicly questioned the story's veracity and the credibility of a child rape victim. After the child's alleged rapist was arrested, Rokita falsely claimed Bernard hadn't reported the abortion and the girl's sexual assault to the state (again, this very much wasn't true). Nonetheless, Rokita's office began investigating Bernard and last fall filed the complaint with the state Medical Licensing Board, leading the charge to target and punish the doctor.
Indiana's Medical Board is appointed by the Gov. Eric Holcomb (R), who signed an abortion ban that's currently blocked in court. Two of the board's seven members are reportedly donors to Rokita.
The hearing and subsequent penalties Bernard faces are transparently political. For all the allegations thrown at the doctor, the state's Medical Licensing Board could only determine that she'd supposedly violated privacy laws by talking to reporters. But as Bernard's attorney, Alice Morical, pointed out at the hearing, physicians can talk to the media, and Bernard shared no protected health information about her patient. A slew of witnesses affirmed that Bernard had complied with patient privacy laws and also worked with hospital staff to ensure the child's sexual assault was investigated by law enforcement officials.
At the hearing, Bernard emphasized that it's in the public's interest to know about the lived consequences of abortion bans, and the cruelty and violence inflicted on patients—especially child rape victims. "I think it's incredibly important for people to understand the real-world impacts of the laws of this country, about abortion or otherwise," the doctor said. "It's important for people to know what patients will have to go through because of legislation that's being passed."
Survivors, who already face staggering barriers in the medical system, are especially vulnerable to the rigidity and brutality of bans.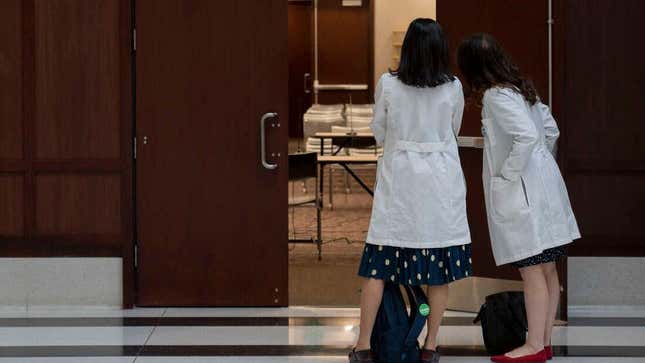 Anti-abortion leaders know how despicable the impacts of their laws are, and their quest to punish Bernard is an attempt to conceal this from the public by intimidating providers into silence. "This is not the first instance of abortion providers being senselessly targeted by the state and it will not be the last," Dr. Katie McHugh, an Indiana-based board member with Physicians for Reproductive Health, told Jezebel in a statement. "Our community is in solidarity with Dr. Bernard. We need expert health care providers like her to be providing health care to patients, not wrapped up in political games aiming to make it impossible for her to keep providing basic care to our community."
As the state of Indiana clamps down on Bernard for sharing limited details to the media about the plight of a child rape victim impacted by abortion bans, ironically enough, Indiana itself is one of several states that requires providers to report information about their patients' abortions to the state. Innocuous as these state reporting requirements may seem, as journalist Garnet Henderson has reported, these laws create risk for patients to be surveilled and criminalized. Indiana's Medical Licensing Board clearly isn't overly concerned with privacy, and is only interested in punishing Bernard.
The board now has 90 days to finalize its decision, after which Bernard will have 30 days to appeal the decision in Marion Superior Court.