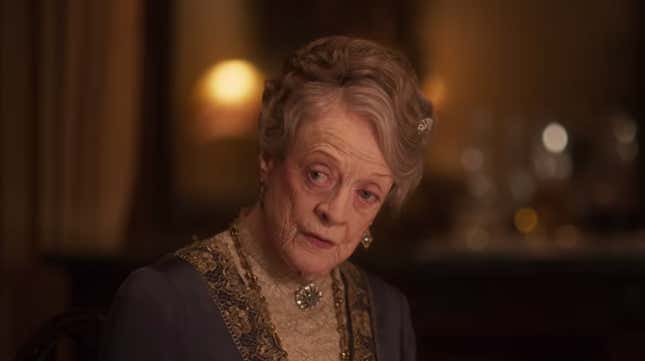 What could Downton Abbey do for its upcoming movie that would be a suitable upscaling of the show to the big screen, and yet true to the original? The answer, in retrospect, is obvious: Host the King and Queen of the United Kingdom for a visit, of course!

The trailer for the movie basically lays out the plot, which appears to revolve around royalty gracing the Granthams with their presence. This event requires getting the band back together—Edith arriving in a motor car, Mary going to call up Carson out of retirement. Lips are pursed; glances are exchanged. Anna reassures Mary that, "Downton Abbey is the heart of this community—and you're keeping it beating," which honestly ought to be an indictment of the long legacy of feudalism but definitely is not. And finally, it all culminates in royalty being graciously welcomed to the estate. The most glorious of the glory days of the landed aristocracy and their weekend parties in the country are winding down, but they've still got enough juice for one more lavish dinner party.
They really better end this show before they get so far into the 20th century that the Granthams start inviting Oswald Mosley to dinner.