Social media bad? Don't go on it.
That's one of the major takeaways from this New York Times feature on Doctor Who star Jodie Whittaker, the first female Doctor in the show's 55-year history.
While fans have generally welcomed Whittaker into the role, culture reporter David Itzkoff notes, the actor has had her naysayers. But Whittaker doesn't seem too bothered by critics who think Doctor Whos are boys, mostly because she's not on social media so their opinions might as well not exist to her. (Why don't more famous people do this??) She also just…doesn't care:
"[Thinking I'm not right for the role because I'm a woman is] not a fact—it's an opinion. I have no issue with someone having a different opinion from me. I don't necessarily want to have my last meal with them."
Whittaker, who's probably best known for playing Beth Latimer on ITV's Broadchurch, says that she's sympathetic to concerns shared by fans of her predecessor, actor Peter Capaldi. That's their guy! They love him! Etc.! But if it's because she's a woman, again! Who cares!
"I'm in Peter's costume. I'm literally in his shoes. If someone is devastated at the loss of him, that's brilliant, because it just means the show is loved. If the fact that I'm a woman is an issue, that's their issue. I can't even begin to debate that… I know I got the role on the merits… I didn't get handed it. I don't play a gender."
G/O Media may get a commission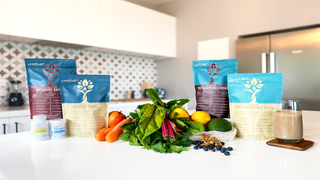 Read the full piece—including a very Sandra Oh/Killing Eve-esque anecdote about Whittaker not realizing she was being asked to audition for the lead role—right here, and feel free to delete your account at any time!