Ivanka Trump has attended at least one transition meeting that her father, the president-elect, had with a world leader. This is an unacceptable and alarming conflict of interest. On social media, she's also busily re-upping her personal brand as a warm, polished, devoted mother who loves baking banana bread and having tea parties with her kids. These two things are related and they're devious. Don't turn your back on Ivanka Trump for one fucking second.
Ivanka attended a meeting her father had with Japanese Prime Minister Shinzo Abe, which Think Progress described as "a middle finger to democracy." So is the fact that the titular new heads of the Trump Organization—Ivanka and her brothers Eric and Donald Jr.— are also named members of the Trump's transition team. All of this is an unacceptable commingling of business and politics, as was Trump's effort to use his new job to benefit one of his fucking golf courses. 
But while Eric and Donald Jr. are too unsettling, inbred-looking, and frankly idiotic to pose a real threat, Ivanka is good at this. She's smart enough not to sit down for another disastrous interview where she tries to actually defend Trump's policies. She'll just quietly, stealthily take her place as an unelected member of a shadow government.
We have precedent to see just how canny Ivanka is. In the lead-up to the election, when Trump's poll numbers were supposedly in the toilet and it wasn't clear how it was going to go, she stopped talking about politics entirely. Instead, more than ever, she started using Instagram and Twitter to promote images from her hideous clothing company and pictures of her joyfully nuzzling her kids:
G/O Media may get a commission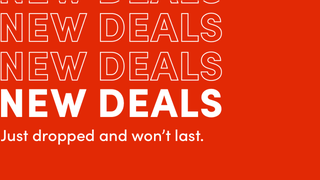 Up to 70% off
Wayfair - Cyber Week Deals
Now that Trump has been elected, she's not talking much about sitting down with the prime minister, but a whole lot about her adorable baking disasters:
This is while Trump's husband, New York Observer publisher Jared Kushner, sits down for a fawning interview with Forbes. Kushner was also present at the meeting with Abe—despite also not having any sort of security clearance or official reason to be there—and has reportedly sought legal advice about whether he can join Trump's cabinet despite being a family member. (He should not be able to, and if he is appointed to any position, it will be as naked a display of nepotism as anything we've ever seen in this country.)
Do not let Ivanka Trump lull you with pictures of her children. This pattern of unethical and astonishingly unprecedented behavior started immediately, when she spoke to the Argentine president Mauricio Macri on a call he made to Trump congratulating him on his victory. (Macri claims he merely wanted to say hi to Ivanka since he has known her "from her infant days.")
Ivanka's company also used her appearance with her dad on 60 Minutes to try to sell a terrifically ugly bracelet, another particularly tacky display of trying to profit from the presidency. Her company has semi-apologized and blamed the whole thing on a "well-intentioned marketing employee" and promise they're "revamping their brand."
In recent days, Ivanka has made me think rather painfully about Gulnara Karimova, the daughter of former Uzbek dictator Islam Karimov. While Karimov presided over a brutal regime, Karimova was stepping out as a fashion icon, running a series of NGOs, designing jewelry and palling around with the Susan G. Komen foundation. She was also accused by a consortium of international journalists of taking enormous bribes from companies who wanted to do business in Uzbekistan. (She has denied those allegations.)
No one, of course, is saying that Ivanka Trump is going to do anything illegal; only that the precedents we have for this kind of commingling of business and politics are alarming, and they come from countries that we really, really do not want to emulate. (After a falling out with her father, Karimova was reportedly placed on house arrest in 2014. It's unclear where she's been the last couple years; there are wild rumors of late that she has been poisoned or met some other dark fate.)
Or perhaps it's better to liken Ivanka Trump to Mom from the show Futurama (stay with me here). Mom is the CEO of Momcorp, a mega-congolomerate that makes most of the world's robots. She's also its warm, friendly, sugar-sweet face, even as behind closed doors she climbs out of her mom suit and reveals herself to be an emaciated, deeply evil overlord:
Mom also holds an apparent trademark on the words "love" and "mom."
All things to consider, perhaps, the next time Ivanka shares a fun, carefully curated image of her kid discovering Snapchat.