On Wednesday night, Donald Trump defended his opposition to late-term abortions by describing a process of giving birth to a child nine months after conception.
"I think it is terrible," Trump said of the extremely limited abortion option, adding, "If you go with what Hillary is saying, you can take baby and rip the baby out of the womb of the mother just prior to the birth of the baby."
Hmm. Sounds a lot like a Cesarean section. Does he know the difference? Fortunately, he elaborated.
"Now, you can say that that is okay and Hillary can say that that is okay, but it's not okay with me. Because based on what she is saying and based on where she's going and where she's been, you can take baby and rip the baby out of the womb," Trump said. "In the ninth month. On the final day. That's not acceptable.
He concluded, "Nobody has business doing what I just said. Doing that as late as one or two or three or four days prior to birth. Nobody has that."
G/O Media may get a commission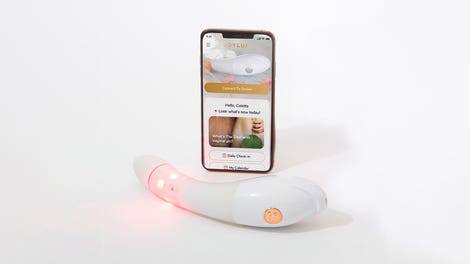 $50 Off
Joylux vFit Gold Device
Citing Roe v. Wade, which Trump promised early in the debate to overturn "automatically," Clinton explained her support.
"The kinds of cases that fall at the end of pregnancy are often the most heart breaking, painful decisions for families to make. I have met with women who have, toward the end of their pregnancy, get worst news one can get—that their health is in jeopardy if they continue to carry to term, or that something terrible has happened or just been discovered about the pregnancy," Clinton said. "I do not think the United States government should be stepping in and making those most personal of decisions. so you can regulate if you are doing so with the life and the health of the mother taken into account."
Trump, on the other hand, said during the Republican primary that he believes women who obtain abortions should face some sort of punishment.