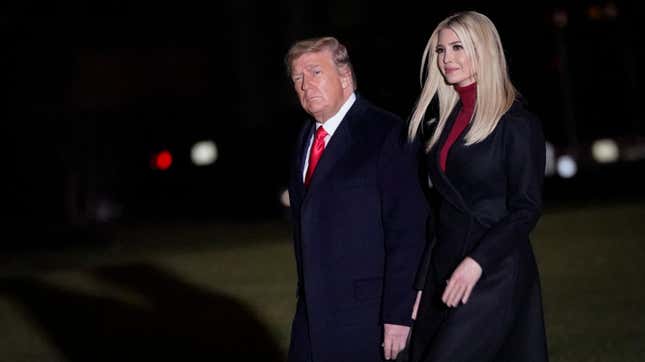 In a new excerpt from former White House adviser Miles Taylor's forthcoming book, Taylor claims former President Donald Trump made creepy comments about his daughter Ivanka's boobs and butt and openly mused about what having sex with her would be like. 

Ted Cruz Won't Commit to Pleasuring a Man to End World Hunger
"Aides said he talked about Ivanka Trump's breasts, her backside, and what it might be like to have sex with her, remarks that once led John Kelly to remind the president that Ivanka was his daughter," Taylor wrote in an excerpt from Blowback: A Warning to Save Democracy from the Next Trump, obtained by Newsweek. "Afterward, Kelly retold that story to me in visible disgust. Trump, he said, was 'a very, very evil man.'"
This little tidbit is presented alongside Taylor's recollections of all the sexism he witnessed within the Trump administration, which isn't exactly surprising from a former president who once suggested people should be jailed for having abortions. But please excuse me while I linger on the revelation that Trump once thought aloud about fucking his daughter.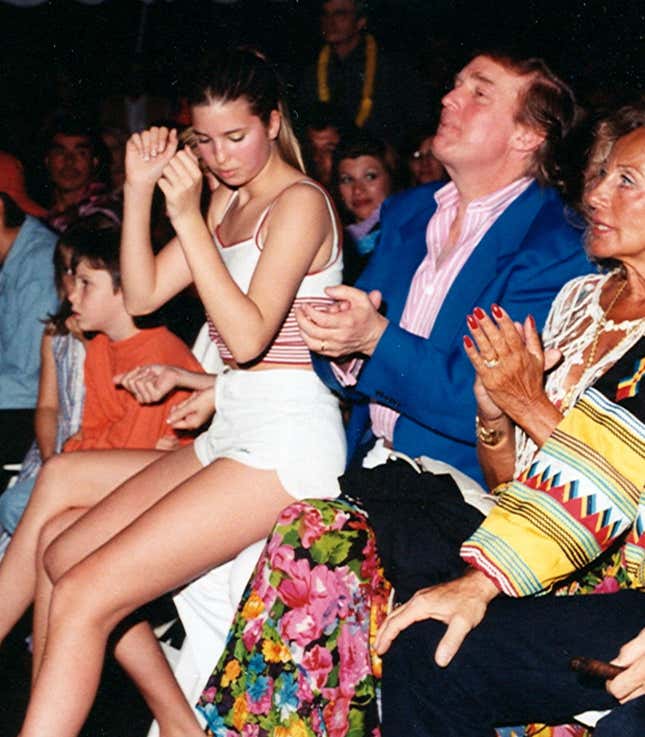 This nugget from Trump's former adviser is accompanied by the existence of too many deeply uncomfortable photos of Trump and Ivanka. And then, of course, there are Trump's very public, unashamed comments sexualizing her through the years. A decade or so before being elected president, Trump once said if Ivanka weren't his daughter, "perhaps [he'd] be dating her." As recently as 2015, talking to Rolling Stone, he alluded to Ivanka in saying, "If I weren't happily married and, y'know, her father…"

Talking to Howard Stern, Trump has described Ivanka as "voluptuous" and approved of her being called "a piece of ass."
"My daughter, Ivanka. She's six feet tall, she's got the best body," he said on Stern's talk show in 2003.
So, yeah, I'd say Trump's alleged comments about Ivanka in the White House are gross and present a shock to the senses—but I'm not surprised that someone who's publicly talked about wanting to date his daughter for years was also privately* talking about fucking her (*as privately as one can do in the White House around other people as president of the United States).
Ivanka has recently said she has no plans of working for her father's campaign or hypothetical presidential administration, unlike the last time around. Many observed this as a business-driven decision to protect Ivanka from the massive backlash she faced last time she campaigned and worked for her dad. But given this latest bomb dropped by Taylor, I'm inclined to believe she's simply doing him a favor by removing herself as a distraction to him.
Yeah, I'm going to need a shower or three after learning all of this.