Donald Trump met Thursday with county sheriffs from around the nation, where he took the opportunity to assure everyone he's tough on crime, pro-building that wall, and loves casual, party-time revenge.
Trump met with a group of sheriffs who support his plans to build a wall on the U.S.-Mexico border. It was a warm and friendly exchange of ideas, featuring this stellar conversation between Rockwall County, Texas Sheriff Harold Eavenson and himself:
"There's a state senator in Texas that was talking about legislation to require conviction before we could receive that forfeiture money," Eavenson said.
"Do you believe that?" Trump replied.

"And I told him that the cartel would build a monument to him in Mexico if he could get that legislation passed," Eavenson added.
G/O Media may get a commission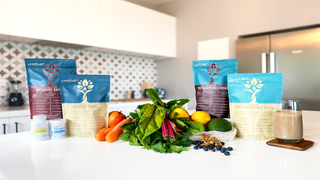 "Who is that state senator? Do you want to give his name? And we'll destroy his career," Trump said genially, in what I think the White House will probably pass off as a joke.
The context here is that Eavenson is complaining about new proposed legislation to reform the state's civil forfeiture laws. Civil forfeiture allows law enforcement agencies to seize the assets of people who are suspected of crimes, even if they haven't been charged or convicted of anything. Police agencies argue that asset forfeiture is an important tool in fighting crime, especially cartel violence. It's also extremely lucrative for both local law enforcement and the federal government; the Department of Justice called it "a multi-billion dollar national program."
Texas has made generous use of civil forfeiture rules, but now some state lawmakers are talking about the need to rein in the practice, given that it looks a lot like stealing people's stuff and refusing to give it back. It seems highly likely that Eavenson is complaining about State Senator Juan Hinojosa, who pre-filed a bill in November proposing that strengthens the burden of proof that the state would need to seize assets. (A similar bill was filed by State Senator Konni Burton, who is a woman and thus not the apparent target of Eavenson's ire.) Here's Hinojosa's summary of the bill:
SB 156 raises the burden of proof from a preponderance of evidence to a clear and convincing standard the state must prove in asset forfeiture cases. The heightened legal burden placed on the state will not interfere with our law enforcement agencies' ability to do their jobs, is an important protection for Texans' property rights and civil liberties.
You can read the full text of the bill here. Donald Trump is feeling happy again after his nice meeting and good joke, which will hopefully tide over his voracious, bottomless need for approval and praise for the remainder of the day.