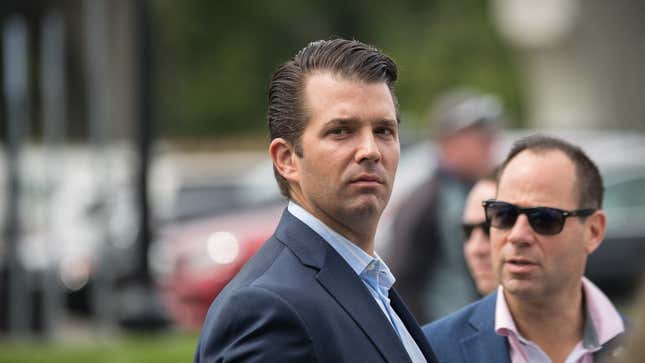 It seems that Joe Biden's brother, James Biden, has been accused of defrauding a business in Tennessee. As someone who has never personally been accused of doing fraud or other kinds of financial crimes and whose family has never been accused of doing fraud or financial crimes, I can say without hesitation that—well, fraud is no good.
More from the Associated Press:

The Knoxville News Sentinel reports that the defendants have until mid-August to respond to the lawsuit filed last month by Michael Frey and Dr. Mohannad Azzam. It says the plaintiffs founded Diverse Medical Management to reform failing rural hospitals, and Jim Biden promised to sell the health care plan to investors.

It says Biden and Lewitt then urged the plaintiffs to borrow $10 million from Lewitt that would be repaid by investors. But the investors never materialized. It says Lewitt then threatened to sue the plaintiffs for not making payments on the borrowed cash. The defendants' attorney, George Mesires, said he had no comment.
Now here's Donald Trump Jr. sharing this story without comment:
And now here's an excerpt from a 2017 New Yorker piece about President Trump's adult children, apropos of nothing (emphasis mine):
In the spring of 2012, Donald Trump's two eldest children, Ivanka Trump and Donald Trump, Jr., found themselves in a precarious legal position. For two years, prosecutors in the Manhattan District Attorney's office had been building a criminal case against them for misleading prospective buyers of units in the Trump SoHo, a hotel and condo development that was failing to sell. Despite the best efforts of the siblings' defense team, the case had not gone away. An indictment seemed like a real possibility. The evidence included e-mails from the Trumps making clear that they were aware they were using inflated figures about how well the condos were selling to lure buyers.

In one e-mail, according to four people who have seen it, the Trumps discussed how to coördinate false information they had given to prospective buyers. In another, according to a person who read the e-mails, they worried that a reporter might be on to them. In yet another, Donald, Jr., spoke reassuringly to a broker who was concerned about the false statements, saying that nobody would ever find out, because only people on the e-mail chain or in the Trump Organization knew about the deception, according to a person who saw the e-mail. There was "no doubt" that the Trump children "approved, knew of, agreed to, and intentionally inflated the numbers to make more sales," one person who saw the e-mails told us. "They knew it was wrong."
Goodnight!