Donald Trump Jr., the embodiment of every stereotype about people named "Jr.", said in 2013 that women who can't handle harassment at work "should go maybe teach kindergarten." He also opined that all-male golf courses are "cool" and that everybody is so uber-sensitive these days. How original!
The comments were uncovered by Buzzfeed News: Trump Jr. made them during a March 2013 episode of The Opie and Anthony Show, a year before one of the hosts was fired for going on an extended racist rant about black people. Trump Jr. said first that he had a hard time letting go of all-male golf courses: "If you have a guys' place you have a guys' place."
Co-host Opie Hughes said that women "complain, 'Oh, it's harassment!'" and "fuck it up" in co-ed settings. Trump Jr. agreed that's true in work settings:
"I'm of that mindset — and I'll get into trouble, I'm sure I'll get myself in trouble one of these days. If you can't handle some of the basic stuff that's become a problem in the workforce today, then you don't belong in the workforce. Like, you should go maybe teach kindergarten. I think it's a respectable position.

"You can't be negotiating billion-dollar deals if you can't handle, like, you know," Trump said, without elaborating. "But listen — there's a place where you have to draw the line — but today the stuff you get in trouble for, I wouldn't even think about—"
Trump Jr.'s old comments are coming in for scrutiny at the same time his tiny-handed ghoul of a father is facing allegations that he groped a whole bunch of ladies. The littler one deleted a tweet from 2011 about how Mark McGrath of Sugar Ray "can sexually harass the hell out of anyone" because he's so handsome. "HR rules don't apply," Trump Jr. added with a lil smiley face.
Trump Jr. has been busy the last day re-tweeting praise and support from his dad's fans; he also made this his pinned Tweet on top of his profile.
G/O Media may get a commission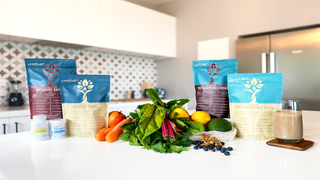 Truly: is no one more oppressed than the Trumps right now?