Donald J. Trump Jr., lustrous hair farm and the acting brains of the Trump Organization, has released some emails on Twitter relating to his meeting with a Russian lawyer who promised him damaging information on Hillary Clinton. The emails show he was promised "sensitive" information that was "part of Russia and its government's support for Mr. Trump." You might think the only possible explanations for posting these emails are either a sudden brain injury or a firm conviction that nothing matters. In fact, the real explanation is much dumber.
To review: news of the meeting was first broken by the New York Times on Saturday. Trump Jr., as his opening gambit, first claimed that the meeting with attorney Natalia Veselnitskaya was "a program about the adoption of Russian children." He then admitted, because the Times made him, that the real intent of the meeting was to gather damaging opposition research on Clinton. Veselnitskaya does not directly work for the Kremlin but has a history of advocating for Russian government clients and state-owned businesses.
At that point, it would have been wise to stop tweeting, but the Trump family is uniquely afflicted with a condition where their id is hooked up directly to a keyboard. And so this morning, Trump Jr. tweeted out screenshots of the emails he exchanged with Rob Goldstone, the publicist who arranged the meeting.
G/O Media may get a commission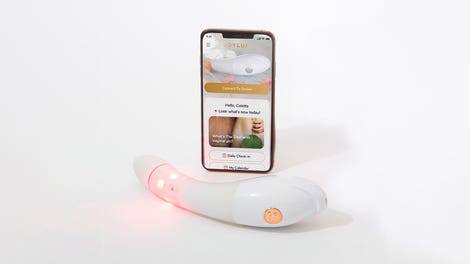 $50 Off
Joylux vFit Gold Device
The statement reads, in full:
To everyone, in order to be totally transparent, I am releasing the entire email chain of my emails with Rob Goldstone about the meeting on June 9, 2016.The first email on June 3, 2016 was from Rob, who was relating a request from Emin, a person I knew from the 2013 Ms. Universe Pageant near Moscow. Emin and his father have a very highly respected company in Moscow. The information they suggested they had about Hillary Clinton I thought was Political Opposition Research. I first wanted to just have a phone call but when that didn't work out, they said the woman would be in New York and asked if I would meet. I decided to take the meeting. The woman, as she has said publicly, was not a government official. As we have said, she had no information to provide and wanted to talk about adoption policy and the Magnitsky Act. To put this in context, this occurred before the current Russian fever was in vogue. As Rob Goldstone said just today in the press, the entire meeting was "the most inane nonsense I have ever heard. And I was actually agitated by it."
The emails are astounding. Goldstone says clearly and explicitly that the intent of the meeting is to provide the Trump campaign with information that would "incriminate Hillary and her dealings with Russia and would be very useful to your father." He adds—in writing—in an email—that Donald Trump Jr. released on fucking Twitter— that the meetings are "part of Russia and its government's support for Mr. Trump."
Trump Jr. responded almost immediately with an enthusiastic yes: "If it's what you say I love it especially later in the summer."
Elsewhere in the emails, Veselnitskaya is identified by Goldstone as a "Russian government lawyer." And Don Jr. helpfully volunteers that he's bringing along Paul Manafort, the campaign chair at the time, and Jared Kushner, Trump's son-in-law and now a chief White House advisor, thus demolishing any claim that this wasn't a meeting meant to aid the campaign.
If you're still wondering why in God's name Trump Jr. would have posted these incredibly damaging emails, we now have our answer: he did it because the New York Times was about to release them first. The Times just published a story about the emails with this line:
After being told that The Times was about to publish the content of the emails, instead of responding to a request for comment, Donald Trump Jr. tweeted out images of them himself on Tuesday.
To be clear, "getting ahead of the story" doesn't work when the story is about you colluding with a foreign government in the most bumbling and oafish way possible.
Veselnitskaya told the Times this weekend that "nothing at all about the presidential campaign" had been discussed and that she had "never acted on behalf of the Russian government" and also that she had "never discussed any of these matters with any representative of the Russian government." In an interview with NBC that aired Tuesday, she denied having any damaging or sensitive information on Clinton, adding: "It is quite possible that maybe they were longing for such an information. They wanted it so badly that they could only hear the thought that they wanted."
Donald Trump himself hasn't commented on this story yet, but we all know that means there's a raft of regrettable tweets coming early tomorrow.
Truly: God bless this family and their inability to log off.