Please enjoy the semi-fresh air while you can, before CO2 emissions and smog pollution choke us all to death.
Here's all the shit we couldn't cover today:
In a meeting with German Chancellor Angela Merkel on Friday, Trump—who has claimed, without evidence, that Obama wiretapped the Trump Tower—joked that former President Obama wiretapped her phones, too. "As far as wiretapping I guess by this past administration, at least we have something in common, perhaps," he said to Merkel. The weird joke was an apparent reference to the 2010 revelation that the NSA, under Obama, tapped phones of Merkel and other world leaders.

On the eve of St. Patrick's Day, Irish Prime Minister Enda Kenny shared his thoughts on the value of immigrants with Trump. [The Guardian]

Trump recited his favorite "Irish proverb." What a nice moment! Except that the proverb wasn't Irish at all. It's a poem by a Nigerian writer. [BuzzFeed]
A Secret Service agent's laptop, which reportedly contains the floor plans and evacuation protocol for Trump Tower, was stolen from the agent's car in Brooklyn. [CNN]

Here are some tweets that the president was allowed to publish:
G/O Media may get a commission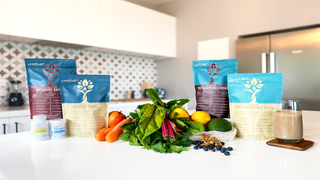 This has been Barf Bag.