After writing a long tribute to Dolly Parton's stop in Queens for her current Pure and Simple tour, during which I sobbed hysterically and noted nothing but her goodness and beauty, I was invited to fan tribute event Dollypalooza. While I didn't cry, I once again found deep meaning in Dolly Parton's work and fandom.
The event was in the dark and spacious underground theater at (Le) Poisson Rouge, which never quite filled up, but was energized with excitement for the various Dolly-inspired acts on stage. The theme, aside from general Dolly-ness, was "Dolly for President."
With me was my friend Claire, with whom I saw Dolly Parton at Radio City Music Hall in 2008 and who was having her first night out since the birth of her child. We proceeded to get wrecked during the pre-show trivia game, which Claire would definitely have won if she'd actually signed up. She eventually got brave enough to jump on stage for a Dolly Dress Up Contest, which included a contestant who described her look as "Dollyoncé" and the eventual winner, Bill the Cowboy. He deserved it.
G/O Media may get a commission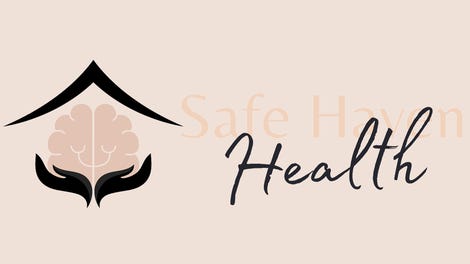 Addiction counseling
Safe Haven Health
The show was a mix of performance art, burlesque, and drag with work from Tammy Cannons, Darlinda Just Darlinda, Lady Quesa'Dilla and Dolly Parton cover band Doll Parts—their variances were a testament to how Parton's long discography spans modes. Cannons' wild dancing tribute to the trashier aspects of Parton's history was the complete opposite of Sequinette's "female-to-female" drag performance as the Dumb Blonde version of Dolly, in which her awesome beauty became the most haunting aspect of her stage time:
One standout performer was acoustic singer Nath Ann Carrera, who regularly hosts a show titled "I Don't Want To Throw Rice, I Want To Throw Rocks: The Early Southern Gothicism Of Dolly Parton!" and who played their set list live, including Malena, Letter To Heaven, and Mendy Never Sleeps. Carrera shared an anecdote on stage about how Dolly, like her other older siblings, was assigned a younger child to care for within the family who eventually died. A photo of the baby in its coffin was shared in her autobiography from the '90s. I have been unable to find this picture, but Fox News reported in 2015 she said:
My mother, through the years, when we were born, since there were so many of us, used to say, 'This one is gonna be you baby,'...That just meant that you got to take extra care of it. You have got to get up with it at night and rock it back and forth. This particular baby that passed away in the movie [A Coat of Many Colors] was my baby.
When asked via email why Carrera is attracted to this darker aspect of Dolly's storytelling oeuvre, they replied:
I love that much of what she wrote in 1967-1971, (and made her songwriting name and image with over twelve albums solo, or with Porter Wagoner) were extreme sincere story songs with themes like class-conscious incest, stillborn suicide, teen delinquent anti-authoritarian murder, children bursting into flames while their parents tell dirty jokes, mental institution imprisonment, and beyond! Her songs are very queer in the sense that they are cautionary tales about why you shouldn't trust men, have children, or get married in any context whatsoever. The children only live if they are put up for adoption. I also love her many feminist songs confronting sexist double standards like "Your Ole Handy Man," "Just Because I'm A Woman," "He's A Go Getter," "When Possession Gets Too Strong," and "Daddy."
They added that this tends to be an unexplored side of Parton, and something that was actively discouraged in her as a writer by Porter Wagoner, who told her she'd never get played on the radio is she kept writing songs like Down From Dover, in which a baby aborts itself. "By the end of 1971," they add, "she started writing more autobiographically focused songs about her childhood, paganistic nature songs, and far less intense story songs that coincided with her rise in hits, while occasionally slipping in songs like 'Blackie, Kentucky' and 'Me And Little Andy' containing through lines of her early work."
Carrera and Cannons both left me appreciating Dolly Parton more than ever, for her darkness and her semi-demented view on motherhood colored by a deeply religious notion of right, wrong and the penalties to be paid for stepping over the line. Though I loved her Pure and Simple tour setlist and the more digestible, sanitized tracks that have filled Parton albums for years, one of the most memorable songs she sang in Queens was Little Sparrow, another cautionary tale for women that filled the night air with delicious, heart-wringing sorrow and was written in just 2001.
For those who might find this side of Dolly too dark, there was still the more classic embodiment of her inspirational tracks from drag queen Sweetie, who told me in an email that she's been doing Dolly on stage for over 25 years. Her biggest requests are the hits likes Jolene and Light of a Clear Blue Morning, which is what she did for Dollypalooza.
Sweetie's lip-syncing is on point, but also passionate and true to Dolly's triumphant spirit. Via email, I asked her if she'd met Dolly Parton or seen her in real life, and she said that she has a few times, adding, "She is so tiny, but radiates so much star quality, its a bit overwhelming. That little body gives off a ton of energy."
That energy was definitely channeling through Sweetie, who remembers well the first time she saw Dolly Parton in the late sixties while watching Hee Haw with her parents. She says, "She was over the top, for even an over-the-top show. Bigger hair, bigger breasts, bigger bling. She was a future drag queen's dream! That angelic voice coming out from behind all of that gaudiness was really profound at a very young age. It's remained profound to this day. There is nobody in show business that can compare to Dolly Parton."
All proceeds from Dollypalooza go to fund Dolly Parton's charity, the Imagination Library. The Los Angeles event is scheduled for October 29 at Los Globos.