On Thursday, the U.S. Court of Appeals for 4th Circuit on Thursday upheld the injunction against Donald Trump's revised travel ban against six Muslim-majority nations, calling it unconstitutional.

In the decision, the federal judges argue that the executive order violates the Establishment Clause in the First Amendment of the constitution, which states, "Congress shall make no law respecting an establishment of religion, or prohibiting the free exercise thereof."
"Congress granted the President broad power to deny entry to aliens, but that power is not absolute," the decision reads. "It cannot go unchecked when, as here, the President wields it through an executive edict that stands to cause irreparable harm to individuals across this nation."
The judges considered statements Trump made on the campaign trail, in which he told CNN last March, "I think Islam hates us," and that America "cannot allow people coming into the country who have this hatred." Former New York mayor Rudy Giuliani, Trump's informal cybersecurity advisor, told CNN in January that Trump had asked him how to implement the Muslim ban "legally." When federal courts issued an injunction finding the first executive order, the Trump administration issued a revised travel ban that removed language prioritizing Christian refugees and barring Syrian refugees, among other changes.
The court maintained, however, that the intent of the law continued to discriminate on the basis of religion. "The evidence in the record, viewed from the standpoint of the reasonable observer, creates a compelling case that EO2's primary purpose is religious," the decision reads. "Then-candidate Trump's campaign statements reveal that on numerous occasions, he expressed anti-Muslim sentiment, as well as his intent, if elected, to ban Muslims from the United States."
G/O Media may get a commission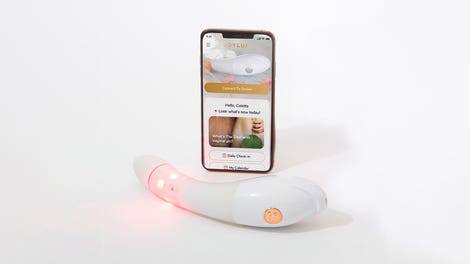 $50 Off
Joylux vFit Gold Device
"These statements, taken together, provide direct, specific evidence of what motivated both EO-1 and EO-2: President Trump's desire to exclude Muslims from the United States. The statements also reveal President Trump's intended means of effectuating the ban: by targeting majority-Muslim nations instead of Muslims explicitly."
"EO-2 cannot be divorced from the cohesive narrative linking it to the animus that inspired it," the decision concludes. "In light of this, we find that the reasonable observer would likely conclude that EO-2's primary purpose is to exclude persons from the United States on the basis of their religious beliefs."
Trump fired former acting Attorney General Sally Yates in January after she said the DOJ found the Muslim ban unlawful. Reacting to Thursday's decision, current Attorney General Jeff Sessions, an architect of the current ban, in a statement announced that the travel ban is "within his lawful authority to keep the Nation safe." The Department of Justice "strongly disagrees with this decision," he wrote, and "will seek review of this case" in the Supreme Court.