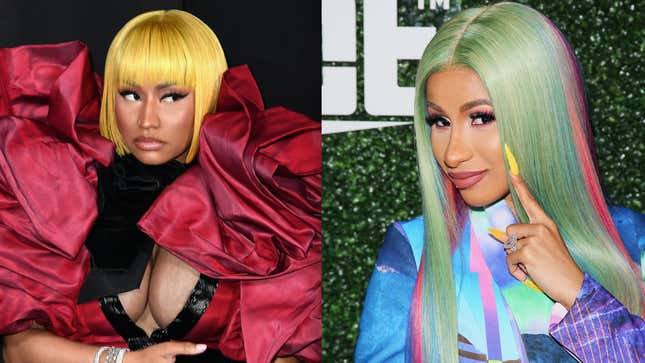 It has been a few months since anyone checked in on Cardi B and Nicki Minaj's ongoing beef, but it looks like the meat is as fresh as ever. While walking the carpet at the Swisher Sweets Artist Project Awards this weekend, a Variety reporter asked Cardi B if she would ever consider making amends with the rapper. She responded with silence, and then literally laughs in his face.

Olivia Holt Didn't Originally Get the Part of Roxie Hart in 'Chicago'
The interaction played out like this:
Variety reporter: Is there ever a chance that you and Nicki would make up and perform together? Do you think?

Cardi B: ....

Variety: Okurr!

Cardi B: Heh, heh, heh, ahaha, heh, heh, heh. Ah-hah, heh, heh.
She cackled at him for 10 full seconds? It's priceless?
---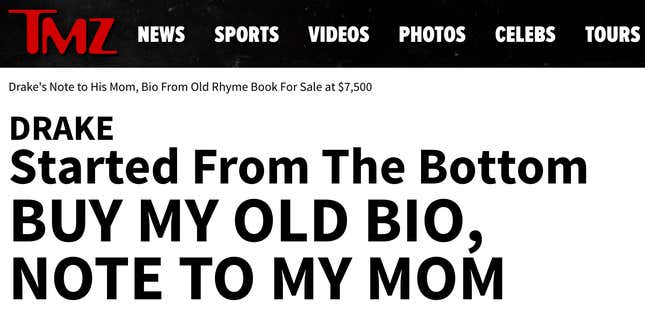 As if there was any confusion that Drake is a huge mama's boy, you can now purchase a handwritten note from the Toronto rapper to his mother. In it, Drizzy promises to clean his room: "In order to receive 8:15 am rides this week — room must be clean + bathroom must be clean AS PROMISED FRI JAN. 18th!!!"
According to TMZ, the note was ripped from one of his old lyric notebooks and is currently on sale for $7,500 "through the memorabilia company, Moments in Time." Apparently this particular book of early Drake history was "found in a dumpster near his grandpa's old furniture factory in Toronto, where Drizzy used to work," so I'm assuming he wrote this as a tween? Can I get an age check here, so I can gauge my reaction? If this is, like, 20-year-old Drake—which it may very well be—"adorable" might not be my first thought. Just sayin'.
[TMZ]
---