American Apparel has quietly pulled its new, custom-made nail polish from the shelves, telling employees there were "quality issues with the glassware," but adding that it's now considered "hazardous material" and can no longer be shipped. What's going on?
A concerned employee passed along this email, adding, "We were also informed on the backstock conference call [Monday] that the nail polish is now considered 'hazardous material' and can no longer be shipped. We will be informed tomorrow [Tuesday] during store conference call how to 'dispose of the material.'"
Hello,

Due to some quality issues with the glassware used in the American Apparel nail polish we are requesting all bottles be taken off the sales floor immediately. We are working closely with our vendor to improve the product, and will be shipping an improved polish within 5-10 days. Please remove the nail polish from the floor and store it in the back. We will let you know how to dispose of it on the Monday back stock conference call.

THE ABOVE IS CONFIDENTIAL INFORMATION FOR EMPLOYEES OF THE COMPANY ONLY. If customers inquire about the nail polish, please inform them that we are preparing our new stock and that they should check back soon. Also, let them know that we are launching 6 new colors for Spring! Give them a card to the store and encourage them to call and check if we've received our new shipment.

Your compliance is appreciated. Please contact me directly with any questions.

Thank you,

[Redacted]
The nail polish line — with colors like "Hassid," "Passport Blue," and "Factory Grey" was introduced with some fanfare just a few weeks ago. As befits the company's image, there was a colorful backstory and even some environmental kudos: the polishes are said to be free of DBP, toluene, and formaldehyde.
The products have also been pulled from the company's website, though its information is still cached on Google. We've reached out to American Apparel for more details on what the problem is with the polish and whether the company plans to share information on its risks with the general public.
G/O Media may get a commission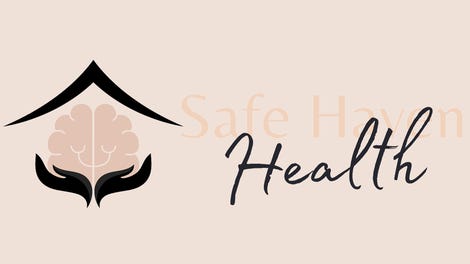 Addiction counseling
Safe Haven Health
As for the vendor, here's what the company press release had to say:
For the initial run of 60,000 bottles... the creative directors found a true family-operated nail polish manufacturer in New York City with... the techniques and secrets the family had been using since the early 1970s - symbolized best by the 91-year-old grandmother who still fills the bottles.
Wonder how that 91-year-old grandma is doing right now.
Update: Looks like the bottles were to blame. An American Apparel rep emails:
After receiving a few reports of bottles breaking, we made the internal decision to do a voluntary recall of the bottles on both a retail and public level.

We chose this small US manufacturer to produce our nail polish because we support their business model and have a fondness for family who runs it. However, one of the realities of all manufacturing is first-run glitches. We worked all last week with the manufacturer to make the improvements necessary for the second run. Another reason we sought out a US-based company is so we would be able make changes and now, we can investigate what went wrong as quickly as possible. We still believe in the factory we're working with and the new polish will be in stores within the next two weeks.

We will offer an exchange of two new bottles or a $10 giftcard for anyone who brings in a unit from the original run or a receipt.

On another note, one thing we're taking very seriously is the disposal of the bottles we had in the stores. Even though our polish was DBP, toluene, and formaldehyde-free, we don't want our stores just tossing it in the trash. We're using our internal shipping and distribution line to arrange a pickup and removal of the polish to make sure it gets done right.
Related: American Apparel Launches New Nail Polish Collection [HPCWire]
American Apparel's New Nail Polish Is Eco-Chic (And Cheap!) [Treehugger]