Dr. David Newman, the prominent Mount Sinai emergency room physician accused of ejaculating on a sedated patient's face, was questioned Tuesday morning by Special Victims Unit detectives, ABC 7 is reporting. The station reports that Newman was subsequently taken into custody.
A 22-year-old woman told the New York Daily News last week that she went to the hospital on January 11 with shoulder pain. She alleges that Newman administered a second dose of morphine to her after a nurse had given her one, fondled her breasts, and ejaculated on her face. Police were reportedly awaiting the results of a DNA test before deciding whether to charge Newman.
ABC 7 reports that the doctor appeared at the Manhattan Special Victims Unit Tuesday morning for questioning and "was subsequently taken into custody." He is not currently listed as in custody in the New York City Department of Corrections database. The Daily News reports he is expected to be charged with three counts of first-degree sexual abuse and felony assault.

Jezebel received numerous emails in defense of Dr. Newman after our initial story on the allegations ran last week, many from Newman's friends and colleagues. One read, in part:
I've been at Sinai for 4 years and have spent hundreds of hours working in the ED. This story absolutely reeks. Security at the Sinai ED is pretty lax - next time you're in the area I urge you to walk in, look around, and ask yourself how anyone would think they could get away with what he allegedly did? It is a madhouse where you can't walk 5 feet without bumping into someone. It is difficult to keep track of the location of patients, so docs and nurses frequently barge into the wrong room/ curtained off area looking for the wrong person. In addition, docs don't have access to morphine, or virtually any drugs for that matter. Doctors place the orders and nurses can then access and administer the drugs. It would raise huge red flags if a doctor asked a nurse to give him morphine so he could administer it. And, I and most of my colleagues can never recall seeing a patient, much less a young one, react to morphine in the way she describes - total incapacitation. That includes patients who receive heavy doses for severe pain. Patients do, however, occasionally get a little loopy on high morphine doses.
G/O Media may get a commission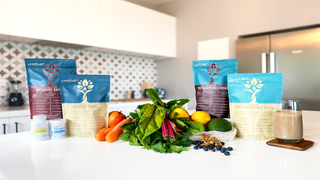 Another email also expressed doubt that the incident could have happened in the way it was described, and suggested Newman's accuser suffers from a mental health condition:
Maybe this did happen. As someone who knows the doctor in question, and knows that emergency room like the back of my hand, I doubt it. The physical details reported make this story is incredibly improbable. There is no privacy in that ER. Period. Whoever is in the large rooms there divided by thin cotton curtains will hear exactly whats going on. You hear more than you want to. Secondly, morphine doesn't paralyze you. If you have enough to be too drugged to do anything, it means you are asleep — it's not dissociative.

What's much more statistically likely is that the accuser has a behavioral/mental health condition (think borderline personality disorder). Obviously women with such issues are just as if not more likely to be targets of sexual crimes, and their complaint should be investigated with every effort (which in this case it is.) However. People with such conditions are also capable of creating a scenario to ruin someone's career.
There is no information publicly available on the woman accusing Newman of sexual assault.
Mount Sinai released a statement saying they are both cooperating with police and conducting their own internal investigation.
Update, 3:15 p.m.: ABC 7 is now reporting that a second woman is accusing Newman of sexual abuse during a September 2015 exam. ABC claims he will also be charged in that incident, which police have yet to publicly confirm.
Update, 9 p.m.:
New York City Department of Corrections records show that Newman is currently in custody on a $150,000 bond. He is charged with three felony counts of sexual abuse of a physically helpless person, one misdemeanor count of forcible touching, and one misdemeanor count of sexual abuse in the third degree.
If convicted, sexual abuse of a physically helpless person in New York state is a class D felony, punishable by up to seven years in prison.
---
Contact the author at anna.merlan@jezebel.com.

Public PGP key
PGP fingerprint: 67B5 5767 9D6F 652E 8EFD 76F5 3CF0 DAF2 79E5 1FB6
Newman giving a TedX talk in 2011. Screengrab via YouTube/ColumbiaSEAS