We've posted about online dating experiences — specifically the horror stories and the Worst Date Ever™ — but the Wall Street Journal's Dara Horn writes about "Operation Match," the innocent dawn of technology-assisted love:
She writes:

My parents met in 1966 through the world's first computer-dating service. I am the second of their four children, and they have been married for nearly 40 years.
Horn's parents used the Operation Match program on a Harvard University IBM 7090. College students around the U.S. could fill out a questionnaire and mail it (along with a $3 fee), and the computer would provide five or more "compatible matches" within the student's geographic area. Horn's parents were attending different colleges in Philadelphia and had no mutual friends or contacts. Her father got a list of six "compatible" women; her mother got a list of men. (She was not, of course, expected to call the strange men, but to wait for them to call her.) Not only did Horn's dad call her mom — he went out with all of the ladies on his list. But what really strikes Horn as interesting is the idea that at the time, people believed technology to be infallible. Both of her parents had "perfect faith that modern science could do no wrong" Horn adds: "As my mother put it: 'This was the ultimate science, the highest technology. The list of matches even came as a computer printout! Who could dispute it?'"
Now that we've been living with technology for decades, we know that computers have glitches; they crash and get viruses. We don't trust much of what we see online, and everyday there's a new reason why we shouldn't. But: While we still use computers to communicate with people — via dating sites, MySpace, Facebook or Meetup — Horn thinks we rarely break the ice and talk to strangers: "We have the technology, but we no longer have the guts," Horn says. "Despite our increasingly busy lives, meeting people isn't ultimately the hard part. Perceiving the possibility of happiness is." Here's where I disagree. Isn't the computer just a tool for fostering relationships? Don't people find the "guts" to go from online to IRL chatting all the time? Haven't we all done it before? If not for a date, then for cocktails and dreams, or some other reason?
G/O Media may get a commission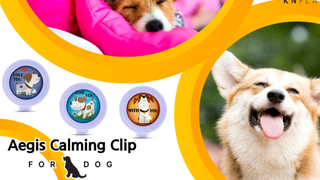 20% off
Aegis Calming Clip for Dogs