New Yorker television critic Emily Nussbaum recently sat down and talked with Anaheed Alani for "Why Can't I Be You," a regular Rookie column where Anaheed interviews women about their exciting or inspiring careers. During their talk, the women discussed Nussbaum's preference for strongly written teen shows like Freaks and Geeks, Buffy and My So-Called Life.
Nussbaum then made this very interesting observation:
I actually have this theory that I've never written up: that teenage girls and middle-aged men are the source of the best modern television. They're both emotionally labile figures going through a period of identity formation. They're angry and horny and they bridle at the dullness of social conformity. They're unnerved by the way their bodies are changing. They feel like the world is ending.
True enough! When I catalog my own favorite shows, practically all of them are about either teen girls or middle-aged men in transition — My Mad Fat Diary, Mad Men, Veronica Mars, Deadwood, Breaking Bad and (siding with Nussbaum) Buffy and Freaks and Geeks.
Sometimes, the teen girl/middle-aged man characters even coexist on the same excellent tv show. On Mad Men, Don (middle-aged) and Sally (teenage) are two of the most fraught and interesting characters. You could even say the same thing about Game of Thrones when comparing young Arya Stark to, say, Jaime Lannister. Both are changing, both are miserable, both are fascinating.
G/O Media may get a commission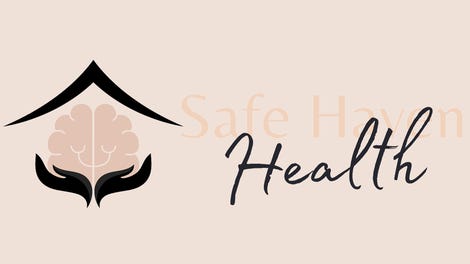 Addiction counseling
Safe Haven Health
But unfortunately, as Nussbaum is well aware, the shows that more blatantly center on teen girls don't get nearly the same respect (or time on the air) as the middle-aged male-focused dramas do.
She tells Rookie:
Those two iconic figures both been the central characters in a lot of the best shows—the cable masculinity dramas (The Sopranos, The Wire, Deadwood,Breaking Bad) and the shows you mention [Buffy, My So-Called Life, Freaks and Geeks], which are less often considered key to the Golden Age of TV [in the late '90s]. But they should be, both because these shows are wonderful and because they were stealthily revolutionary, modeling all sorts of important things: They mixed comedy and drama with a free hand; they treated family and romantic drama with sophistication (rather than melodrama or sentimentality); and, just in general, they were shows that managed to be humane without being sappy. Two of them also only lasted one season, in an only-the-good-die-young sort of way, so it seems particularly important to bring them up, so they don't disappear.
WE WILL NEVER FORGET.
Okay, now I'm off to watch my teen stories.