In an interesting development in fandom, more and more regular visitors of Disneyland are organizing themselves into "social clubs," apparently inspired by motorcycle gangs. Yes, because nothing says The Happiest Place on Earth like a sentimental take on the incredibly menacing Hells Angels. But these aren't your grandma's one-percenters. No, they aren't exactly trafficking drugs and illegal arms; rather these die-hard superfans are trading limited edition Disney pins.
There are over 20 clubs, each with a rockabillified Disney-themed name and custom denim vest. As Paul Christian Vasquez at OZY writes:
Each club takes its name from a specific attraction or themed land, like The Jungle Cruisers, named after the safari ride or The Hitchhikers, named after the hitch-hiking ghosts inside The Haunted Mansion. Other groups go for a more general handle: The Wonderlanders, The Hidden Mickeys and Walt's Misfits. The Neverlanders are acknowledged as the first of the social clubs, while the Main Street Elite are the largest and most visible group.
If there's anything more delightful than a one percenter-inspired social club celebrating the kingdom of a soft-voiced mouse, it's probably the fact that there are people in this world who actually view these clubs as hostile organizations:
Naturally, there are detractors. Based on their attire, some park regulars view the clubs as gangs. "They definitely make other guests uncomfortable when they're groups of younger ones," explains a Disney cast member who works in Fantasyland and Toontown…
Rumors of fights over turf run rampant in online chat rooms. Others simply find the club members intimidating. But speak to one, and notions of rumbles and switchblades are quickly dispelled. They cheerfully explain that it's all about friends, enjoying the park and looking cool while doing it. Club leaders are adamant about their appreciation for other clubs. Anything less is considered very un-Disney.
G/O Media may get a commission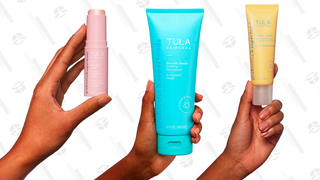 And here I was, hoping that one day I could travel to the far lands of Orange County and witness for myself a rumble of epic proportions. It would be like if the brooms from Sorcerer's Apprentice met the wildebeest stampede from Lion King. And DUH Phil Collins would have to soundtrack the whole thing.
I'm not going to lie. This does sound pretty charming and rad. And if I had to guide a child through the slew of Disney kingdom stereotypes, I'd happily give him or her a five-inch pompadour and go the social club route.
Image via Hitchhiker's Social Club Facebook.