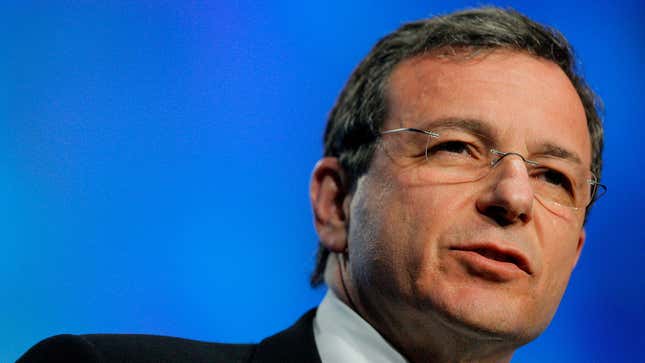 If crippling the rights of women isn't concerning to the Georgia state government, which earlier this month signed into law its version of the cruel "heartbeat bill," maybe this will send a message: Disney's chairman and CEO Bob Iger said Wednesday it would be "very difficult" to continue filming in Georgia if the new law takes effect, since many people won't want to work in the state.

Taylor Lautner Doesn't Even Remember Saying 'Bella! Where the Hell Have You Been Loca?'
Georgia, apparently a very popular location for filming major blockbusters like Black Panther and Avengers: Endgame thanks to a tax credit offered there, probably won't be seeing that sweet, sweet entertainment money if the ban takes place. According to Reuters:
Asked if Disney would keep filming in Georgia, Iger said it would be "very difficult to do so" if the abortion law is implemented.

"I rather doubt we will," Iger said in an interview ahead of the dedication for a new "Star Wars" section at Disneyland. "I think many people who work for us will not want to work there, and we will have to heed their wishes in that regard. Right now we are watching it very carefully."

If the law takes effect, "I don't see how it's practical for us to continue to shoot there," he added.
In 2018, the film industry supplied more than 92,000 local jobs in the state, with $2.7 billion in direct spending. In total, 455 productions were shot there last year.
Netflix's chief content officer, Ted Sarandos, has also said the company would "rethink our entire investment in Georgia" if the law goes into effect.
"We have many women working on productions in Georgia, whose rights, along with millions of others, will be severely restricted by this law," Sarandos said in a statement. "Given the legislation has not yet been implemented, we'll continue to film there, while also supporting partners and artists who choose not to."