Back when he was an Illinois State Senator in 2004, President Barack Obama helped facilitate the honorary naming of a day and street after Chicago house music pioneer Frankie Knuckles. This fact was shared on last night's episode of TV One's Unsung, which focused on Knuckles and the stories behind some of early house's classic tracks, like Jamie Principle's "Your Love," Steve "Silk" Hurley's "Jack Your Body," and Marshall Jefferson's "The House Music Anthem (Move Your Body)."
Obama's allegiance to house was not a secret—a picture of the Obamas alongside Knuckles circulated alongside a condolence letter they wrote after Knuckles' death in 2014—but it's a reminder of what we're losing. It'll be years, maybe decades, before we get another president with the cultural attunement of Obama.
Obama also recorded a message in 2015 for the 25th anniversary of Chicago's Chosen Few Picnic, an annual house music festival in Jackson Park. In 2016, he had the Chosen Few DJs, house music veterans, at the White House.
Unsung is a great show—it's often more culturally insightful than its TV music doc predecessor Behind the Music, and it spotlights black-music artists whose stories largely go untold on television (hence the name). That said, shoehorning an entire genre into one episode made for an extremely breezy take and some key points worth exploring—like the fact that Knuckles was a black gay man who basically revolutionized music as we know it, given house music's thriving popularity in 2016—were glossed over.
But on the plus side, this image of Knuckles gleefully strolling with a parrot on his shoulder in his video for "The Whistle Song" was played about a half dozen times:
G/O Media may get a commission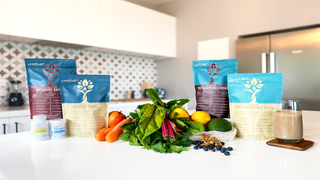 I hope to one day have this life.