After launching a camouflage-print bikini line on Thursday, Kylie Jenner was swiftly accused of copying the designs of the indie brand Plugged NYC.
Titiza Balemlay, CEO and founder of Plugged NYC, posted a side-by-side comparison of the items and tagged Jenner. "I can't remember one brand that sold matching Camo two pieces that weren't generic tees with cargo for ladies before my brand, unless it was custom," Balemlay wrote in another post. "But hey... money is power smh I started my brand with pennies funny how someone can just take a whole movement bc of how much money and power they have."
On Twitter a follower screenshot pictures from Balemlay's Instagram story that include product requests for Plugged NYC merchandise from Kylie Jenner that date back only a month ago:
G/O Media may get a commission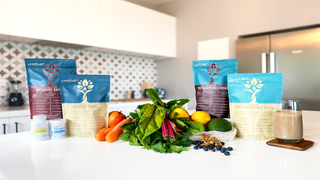 This is not the first time Kylie Jenner has been called out for allegedly copying other people's merchandise. Last year makeup artist Vlada Haggerty accused Jenner of copying her work in an ad campaign for lipstick. In a move similar to what might be happening with Plugged NYC, after Khloé Kardashian bought several items from designer Destiney Bleu the designer noticed that Kardashian was selling very similar designs through her Good American label.
Jezebel has reached out to Balemlay and the brand for comment and will update this post when they respond.
Update, 5:05 PM: Balemlay sent this statement verbatim to Jezebel over email:
"I woke up to bitches looking like me" *carti voice At the end of he day money is power and the kardashains have both. It doesn't matter if she wore my stuff previously then literally shoots same Concept with same shoes and all..
But at the end of day this will be all blown over tomorow her sales will continue, I can never have a billboard in the middle of the city. Money is power, they can take a whole movement just bc of prices. Money rules the world if you haven't noticed