Arabelle Sicardi is a visionary young queer feminist, fashion and make-up expert, and writer (and occasional Jezebel contributor). She frequently collaborates with Tayler Smith, an equally visionary young photographer. When they saw that a photo project they'd worked on featured prominently—without credit—in an issue of The New Yorker, they were understandably pissed off.
In 2014, the duo photographed (above left) their friend Hari Nef, an increasingly famous trans model, as part of a collaborative art show called Most Important Ugly, which exhibited for four months at American Two Shot in New York City. Now, the duo are accusing a Yale graduate named Zak Arctander of taking their photo of Nef without permission (above right), adapting it, and including it in his MFA thesis without giving Smith and Sicardi the proper credit.
Smith and Sicardi first noticed the piece Arctander is calling "Cheeks" in a New Yorker profile of the 2015 Yale MFA photography students written by Hilton Als and entitled "The Freedom of Young Photographers." The piece, above left, was credited as "Photograph by Zak Arctander," though it is clearly Smith and Sicardi's photograph of Nef, at right, with graphics added above. Smith and Sicardi are uncredited and, as Sicardi tells Jezebel, "[Arctander] never reached out."
Zak Arctander is an accomplished photographer on his own—in addition to his Yale MFA, he holds a BFA from the University of Illinois-Chicago, according to Fraenkel Gallery. In 2014, he was featured in Vice Magazine's annual Photo Issue with high-contrast, candid images of skateboarders, discarded Natty Ice cans, and distorted-looking normal humans doing slightly odd activities. They're interesting photographs, though quite unlike "Cheeks." In an accompanying interview, he told Vice,
In Flesh Made Steel the community is united in a layered kind of looking that is now totally commonplace. It's simultaneously insular and public. Visitors are bumping into strangers and taking pictures for each other but then also posting pictures to their own feeds. I don't think I am photographing just one community but maybe you already brought up what links a lot of my pictures—the idea of looking for something.... My pictures are fictions that resonate with how it feels to live here. It's a little like asking a fish to describe water but for me it has been a mix of aesthetic vibrance and endless want. There is a lot of beauty but then a lot of things turn to ash in your mouth.
G/O Media may get a commission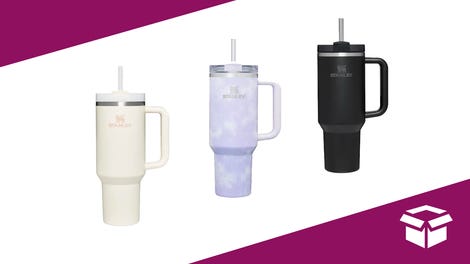 Up to 45% off
Stanley Cup Sale
An exhibition of the 2015 Yale MFA photography theses opened at Yale on April 25, 2015—a year to the day Sicardi and Smith's Most Important Ugly opened—and Arctander's work was included, though if "Cheeks" was a part of it, it's not included in any of these photographs of the gallery exhibit.
On Thursday evening, however, the Yale MFA photography show opened in New York at the Danziger Gallery in Chelsea, which did in fact include "Cheeks."
While Zak Arctander, Hilton Als, or New Yorker Creative Director Wyatt Mitchell did not respond to requests for comment at press time, James Danziger, proprietor of Danziger Gallery, sent Jezebel the following statement:
I was not aware of the origin of the image but having spoken to Zak who explained that his artwork (which is a banner on vinyl) is a composite of a picture of that picture converted to black and white and layered with a picture of graffiti, I feel that this falls well within what would be considered legitimate appropriation and transformative use.
Men appropriating, manipulating, and obscuring the work of women artists is a story as old as art history. Just last month, the T ran profiles of septuagenarian and octogenarian women artists who are only now finally getting their due despite having been at the forefront of major American art movements; and artists as varied as Richard Prince and Ryder Ripps have been criticized for appropriating Instagram to the point that some have considered it theft.
While it's much easier in the age of social media to use other peoples' images as well as make honest mistakes in appropriation—it's still a possibility that Arctander simply saw Sicardi and Smith's photograph reblogged and it innocently made its way to the endless cache of images and data we all have on our computers—overall there's an increasing absence of ethics in this type of commentary/art, and time and again it's the same people being exploited: young, queer, trans, women, of color.
Contact the author at julianne@jezebel.com.
Images via Tayler Smith and Arabelle Sicardi (left); Zak Arctander/Danziger Gallery (right)